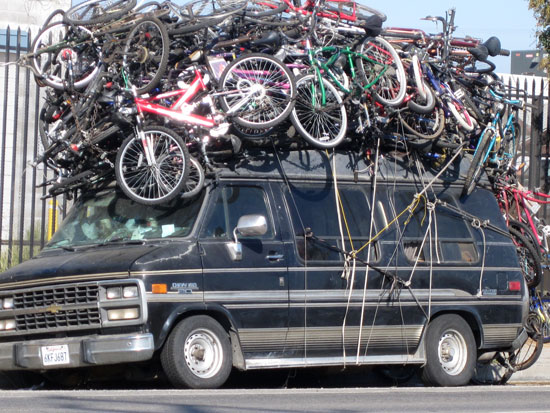 I've certainly piled a couch or two on the top of my van through the years after a successful flea market run but I'm in the pee wee league compared to this bike enthusiast spotted parked in an industrial area in the east San Fernando Valley. This is one incredible strap on job…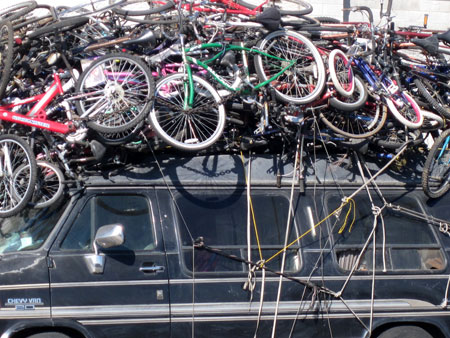 The bikes even trail down the back of the van like a mullet.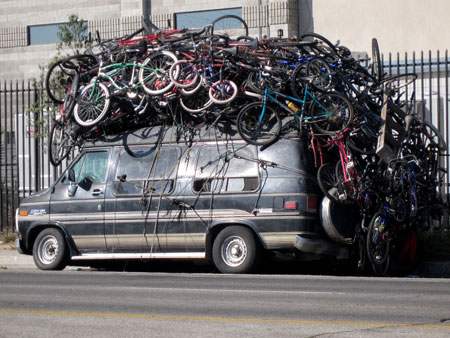 It's almost impossible for me to believe that the ropes that wrap around the van are enough to hold the bikes in place. Upon closer inspection you can see some big chains too but this assemblage is still a mastery of physics.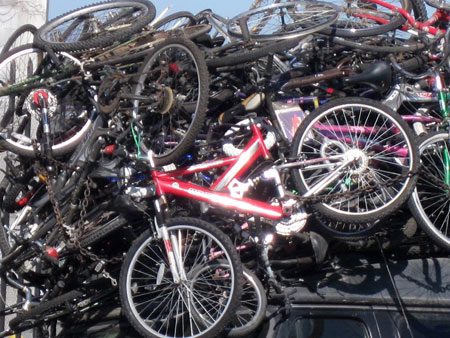 I can't even get it together to properly hook up a bike rack on the back of my van. We're looking at a master here.