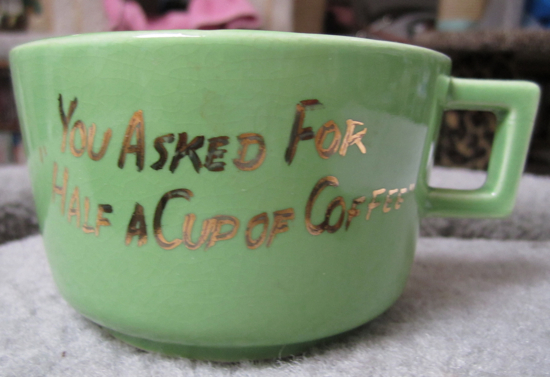 These "half cup" ceramic coffee mugs always killed me and I remember growing up with kitsch like this. Not that I ever saw my parents drinking out of them but they were around. This particular piece of kitsch sits in the office/studio at "Willis Wonderland". In fact, every item in this post I found while snooping around the office.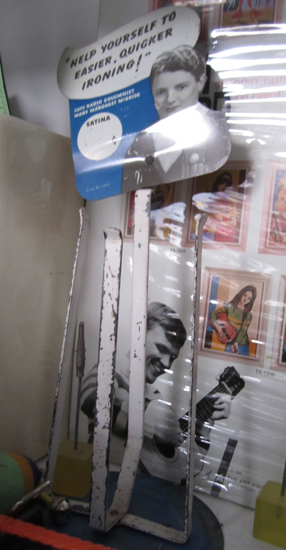 I'm not exactly sure what this is but I love it. It obviously has something to do with the task of ironing but it was the look on Mary Margaret McBride's face that made me laugh out loud.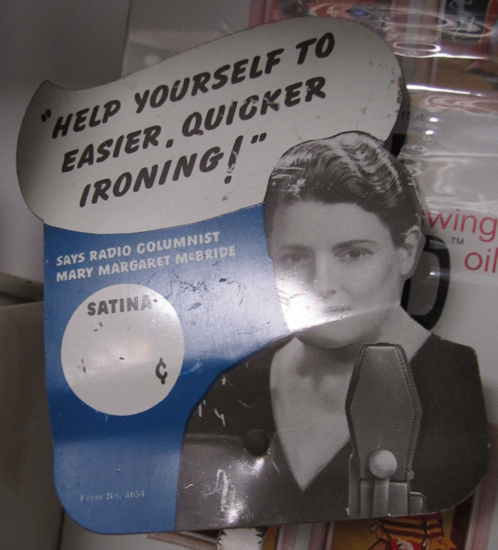 I never heard of this radio columnist before. Satina?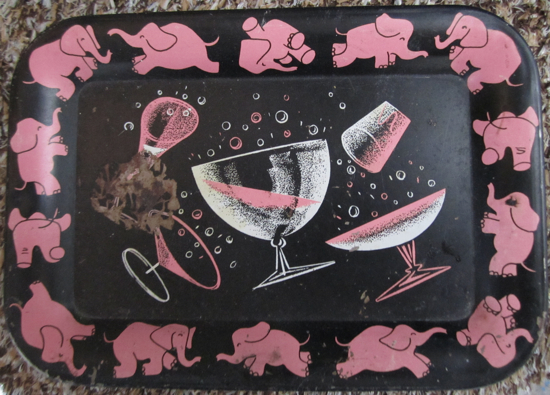 I suppose there are times when I am easily amused as the smallest pieces of kitsch can make me quite happy like this little tray. What is it about floating cocktails that is so appealing? Love this little tray.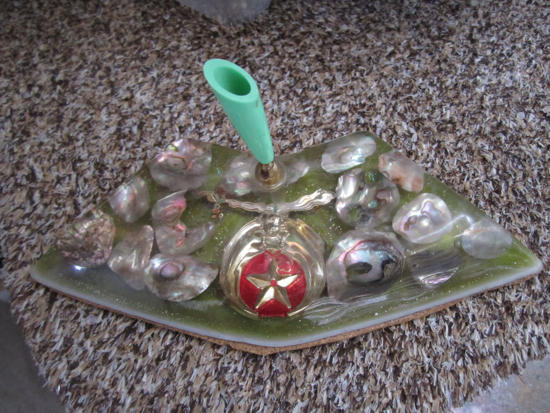 Again, Denny uses the kitty litter scratching post as a back drop for this gorgeous lucite pen holder. I believe the sea shells are abalone and I'm not too sure what the red star is supposed to be, maybe just an added decoration to the piece? It reminds me so much of the shriners symbols.