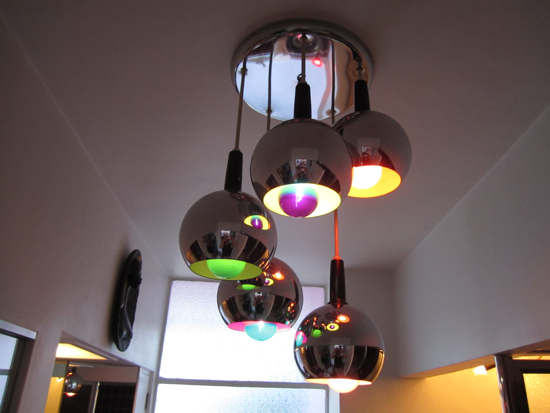 This light fixture is absolutely gorgeous and hangs in Allee's bathroom. I still can't believe I forgot to photograph the shower doors and the wall hanging in this pic, and the lamps and the…..well you get the picture! It never ends.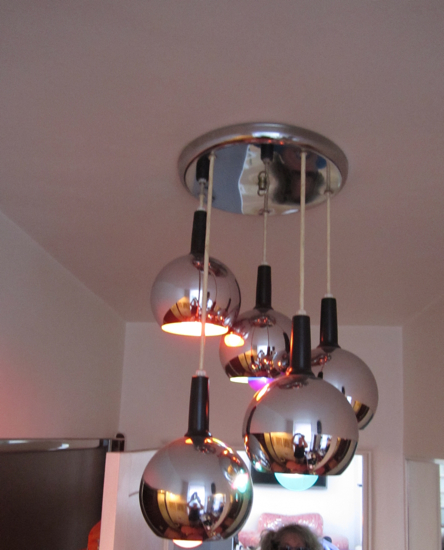 I had to crop out Allee from this photo. I don't have photoshop (or at least don't know how to use it) so that is why everyone is getting a view of the top of her head. Oh, it might help to tell everyone that Allee had no lipstick on in this shot and we usually never photograph the queen of kitsch without her lipstick.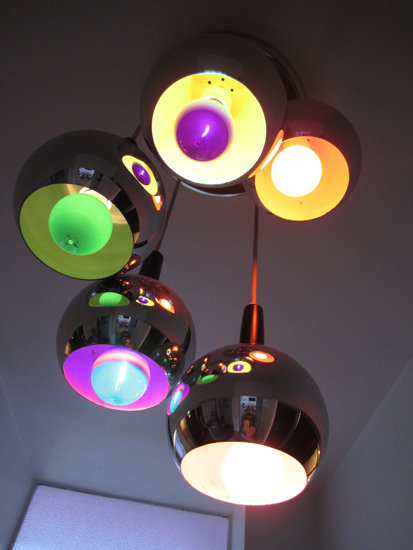 Look closely, Allee's image is in every one of the silver light fixture globes!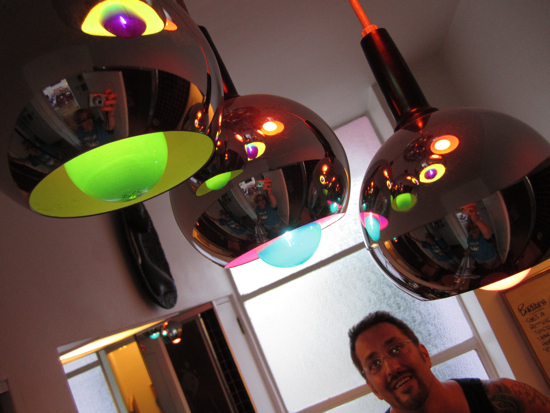 There's Allee again and of course me looking very excited.