A few weeks ago I posted my Halloween noisemakers, which prompted a conversation with Allee in which she included a few of hers. We both agreed to get the rest of our collections out of storage and share at AWMok, so here's my stash. I realize I couldn't have picked a more annoyingly busy background for this photo than this rug in my office, but the lighting was best in this room. I've got lots of more detailed photos below, grouped by type of noisemaker, and including my favorites.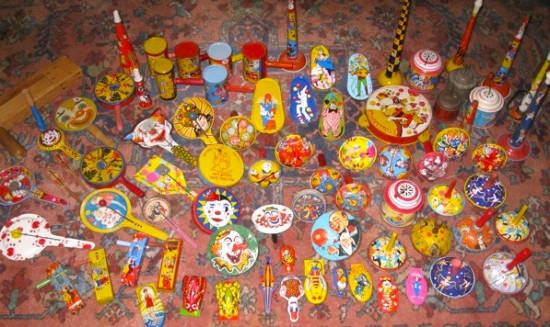 Most of the noisemakers are from the 1930's (maybe because the Depression cried out for them?) but mine range from the 1920's to the early 1960's.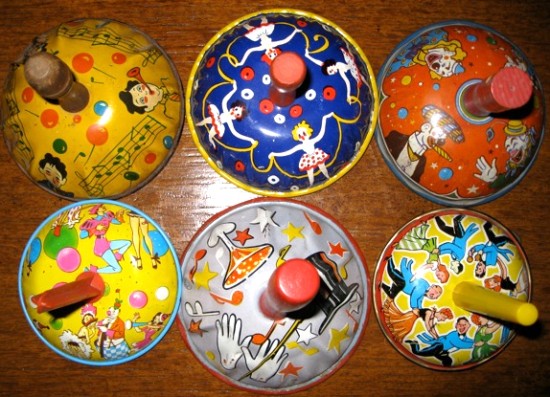 I'm a sucker for Conga Lines, in real life and in any medium.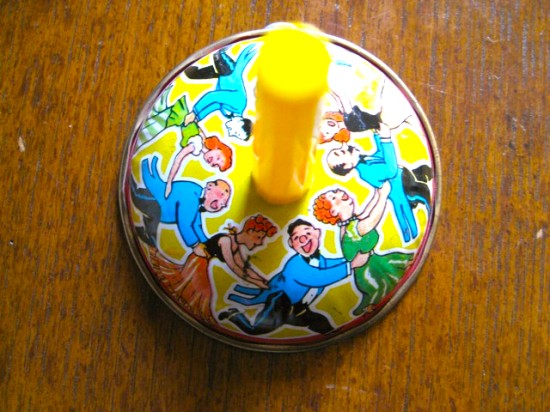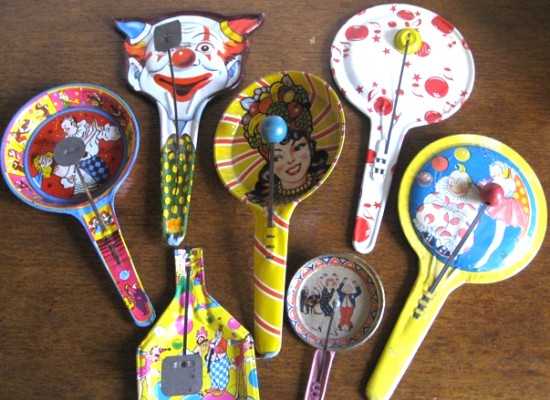 Here's a close-up of the Carmen Miranda noisemaker from the 1940's: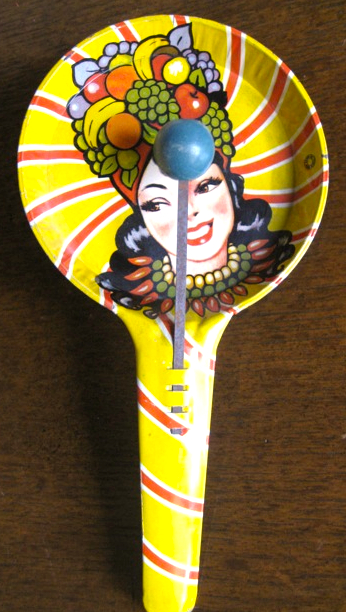 This is one of my very favorites– a lyrical clown and fairy in a sort of Art Nouvean style.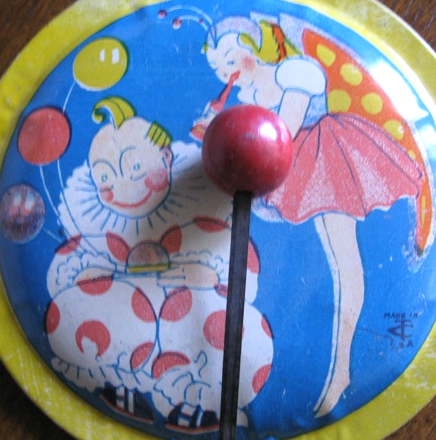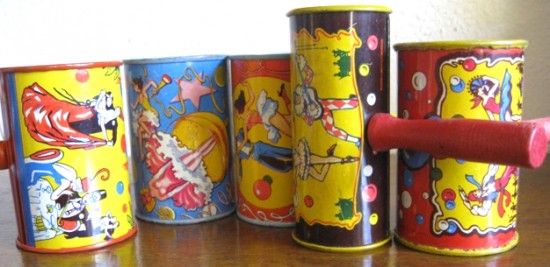 Love this party girl, standing in a giant Champagne glass: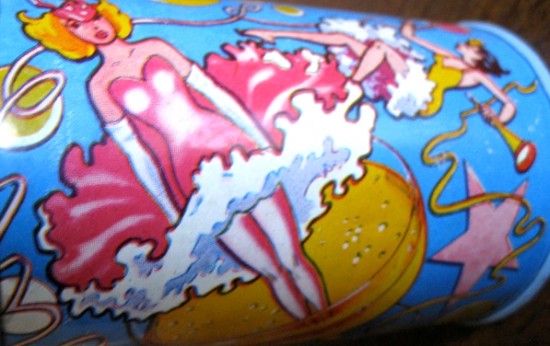 This is pretty wild too– really captures the craziness of the Jazz Age: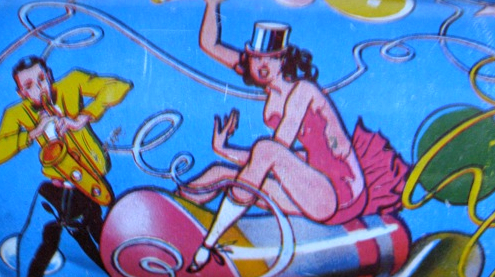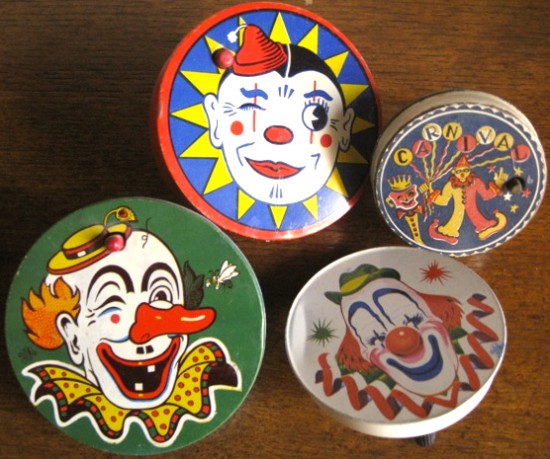 My favorite round one from the 30's:
These are "clickers." Love the Bathing Beauty at top left and the 1950's bug in the middle (bottom).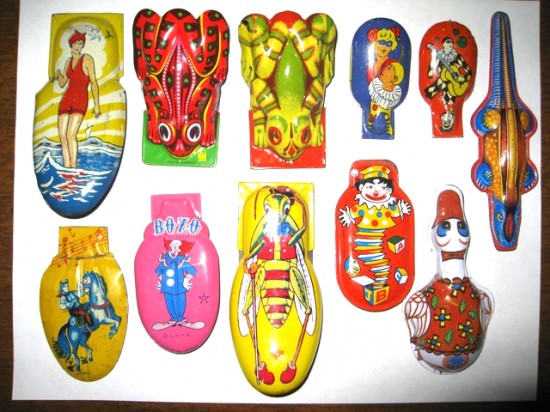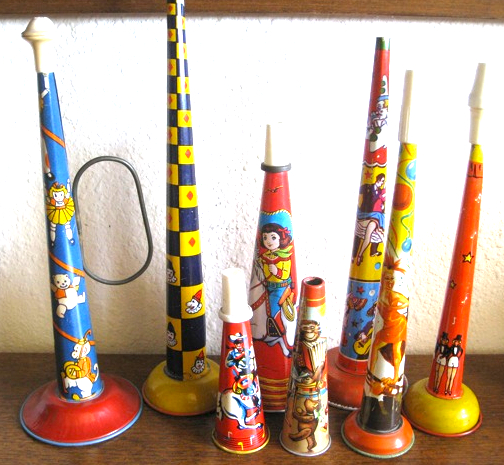 This horn was made in France:


Clowns, balloons (upper left), more clowns, kids and bells.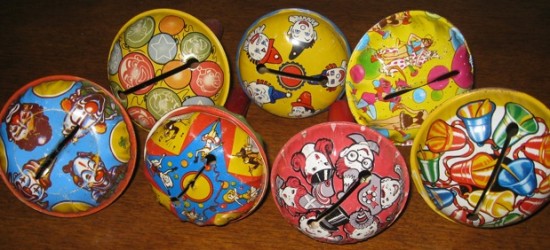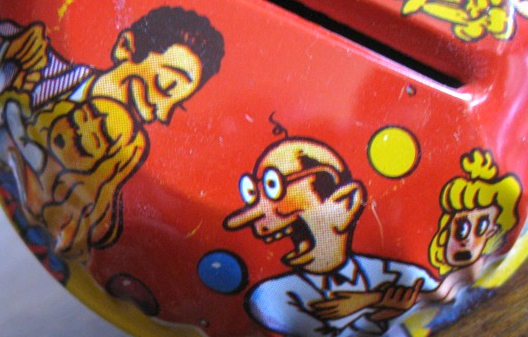 Love this illustration: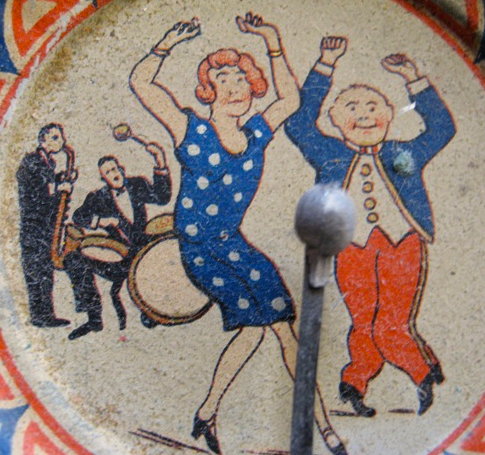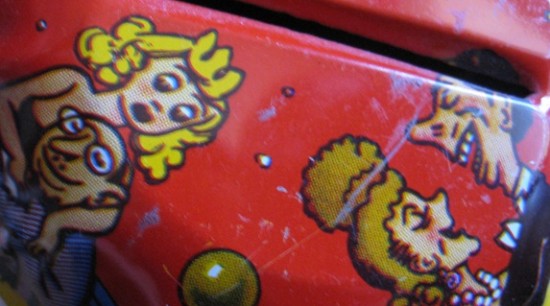 These are music boxes. The two in front are really old. They all make a sound that completely evokes the past.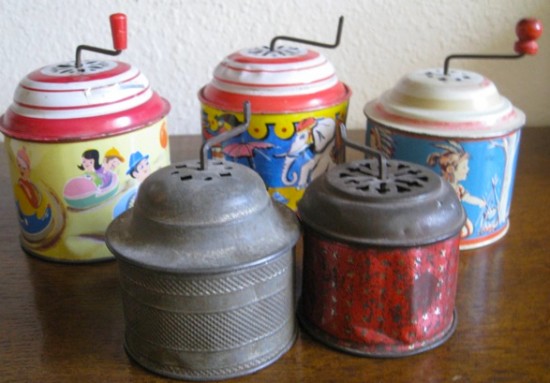 This music box is from West Germany and is from the early 60's, I think.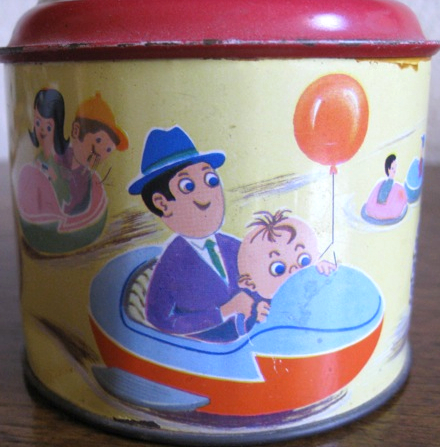 This one's also from West Germany. Go figure.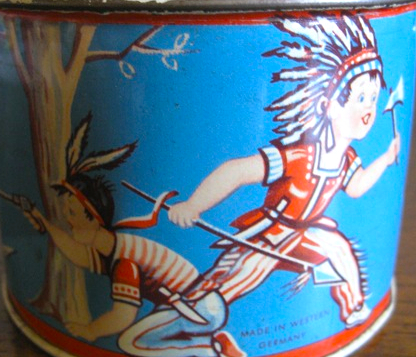 A tambourine from the 50's: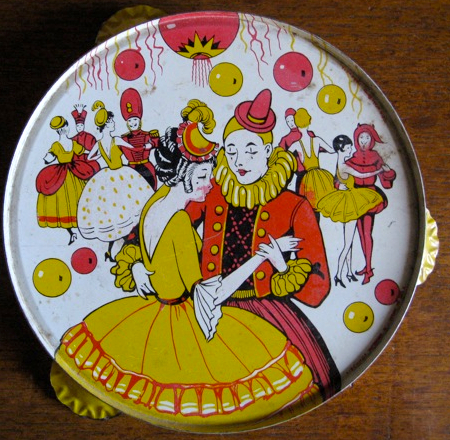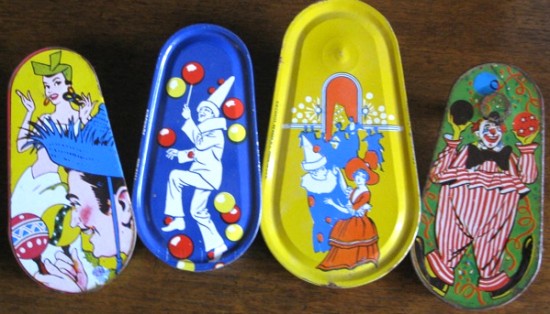 Also from the 50's: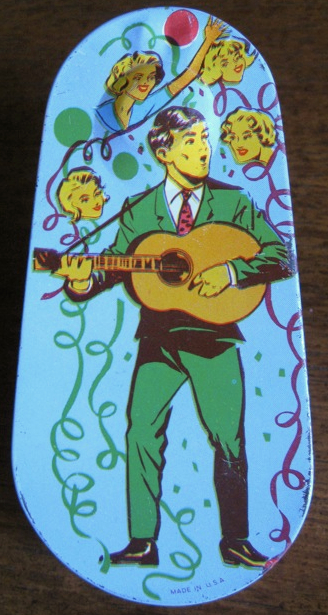 These European ones are made of wood and make a great hollowy sound.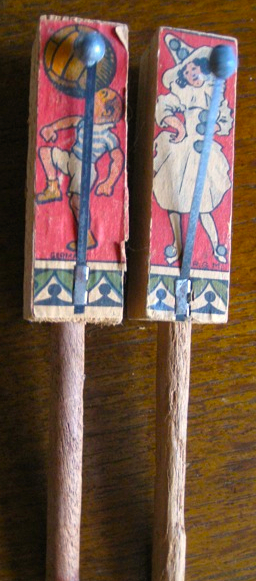 Finally, this is the oldest of the bunch, from the early 20's. It's called a gragger and is huge– over 11″ in length. It makes the loudest, most nerve-shattering sound you can imagine as the hard wood plank gives against the ridged wood wheel.