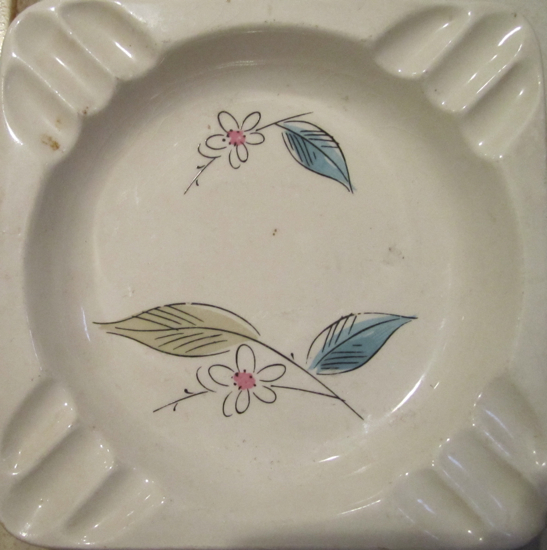 I hate it that I have been running across ashtrays as of lately. I use this as a candle holder and although a bit conservative for some, I like the color combo here and the simple design.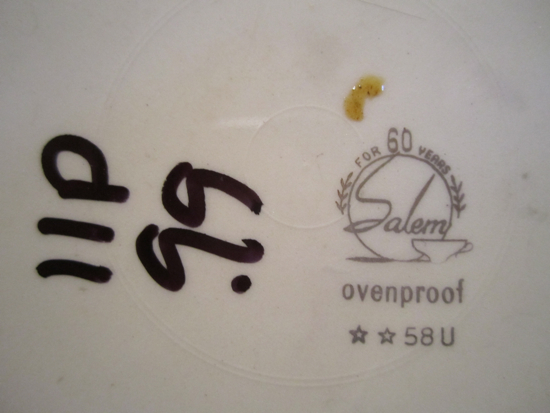 An ovenproof ashtray? I've never seen this line of ceramics before. Has anyone else heard of "Salem"?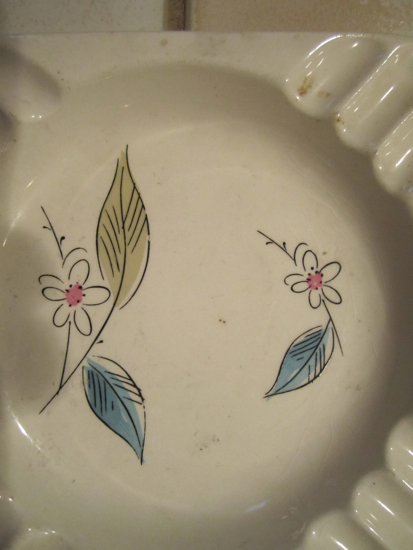 Close shot of the ashtray. I'm not sure if this is 60's or 70's.