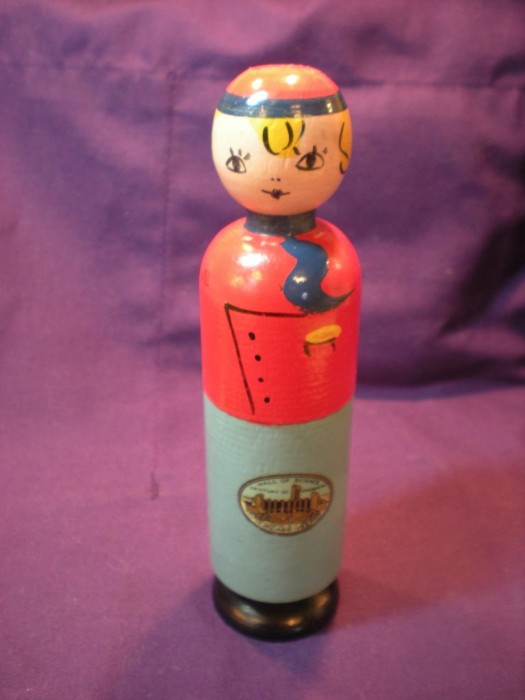 Crayon-holder girl from the Chicago World's Fair of 1933. Made of wood. Has a hole in her head, so she's probably missing a pom-pom or a cord or something.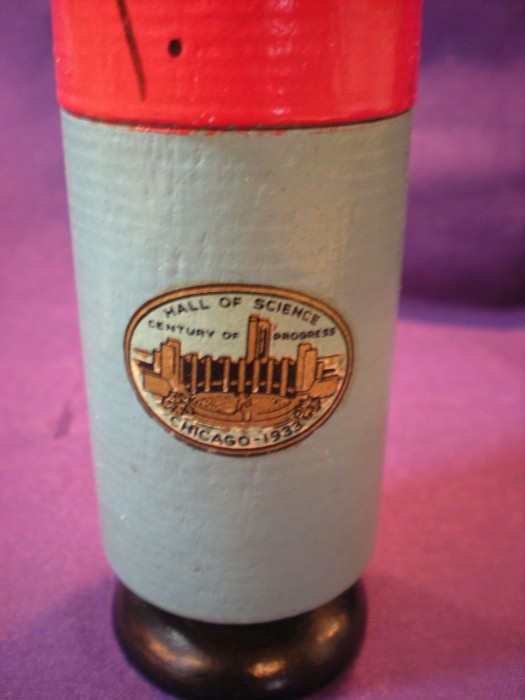 It's marked the Hall of Science… I did a lot of research and I couldn't find another one of these ANYWHERE on the internet. I rescued it from a flea market for I think $3. I did find a map of the '33 World's Fair and it had a shop on it marked "CRAYON SHOP", so maybe that is where this thing came from.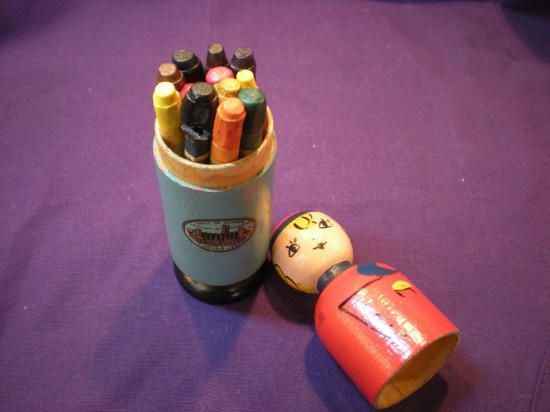 Original (slightly melted) crayons are inside, too!