Just in case you think my entire remote collection is brown, black or brass, here's a shiny little number: the Zenith Space Command remote.
Yes, it's a standard "ker-plingk" push-button number with the sounding rods inside, but it's so much more. Just look at this space-age beauty.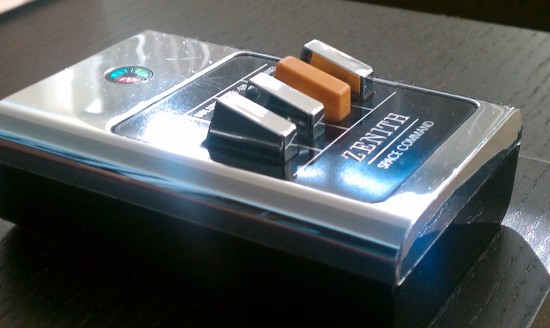 You'll notice that there's no model number, as seen on the three, four and six hundred Zenith Space Commander remotes. They've also dropped their "er" at this point, causing me to wonder if this is the Space Command all those Space Commanders report to.
The on/off button on mine is orange, but there's a variant remote where it's blue… don't have one of those yet.