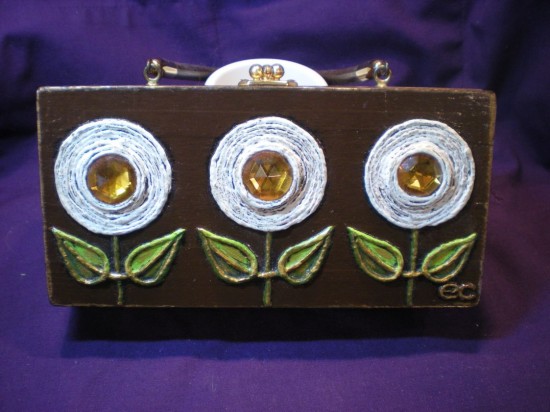 Here is my second Enid Collins bag. I can't remember when or where I got it. Instead of being decorated with mostly stones, it has a papier–mache and string design of flowers. Really cool and textural.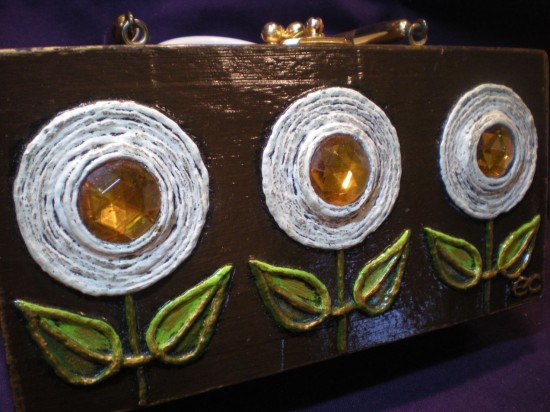 Cool, eh?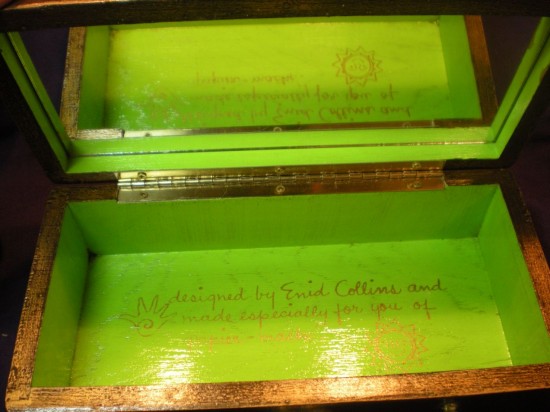 And it has a huge mirror and a cool green interior!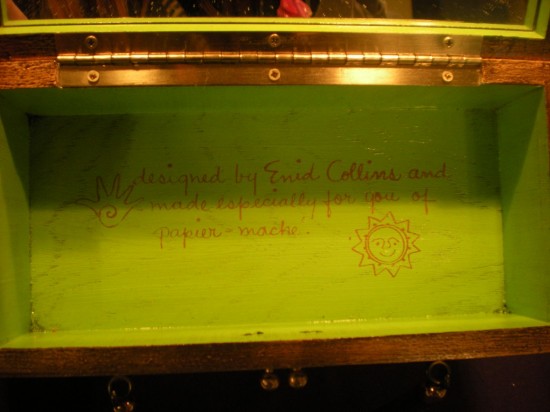 The inside is as good as the outside on this one!