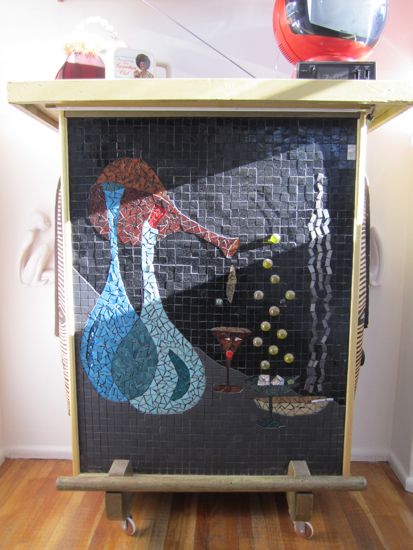 This bar just really kills me. I have no idea of the history of it but know that it's one of my favorite things at "Willis Wonderland". It's just one of those things that I catch myself staring at for longs periods of time.

I love the Dachshund breed and found this little brass bottle opener kind of hidden behind the red bubble tv you see in the pic above.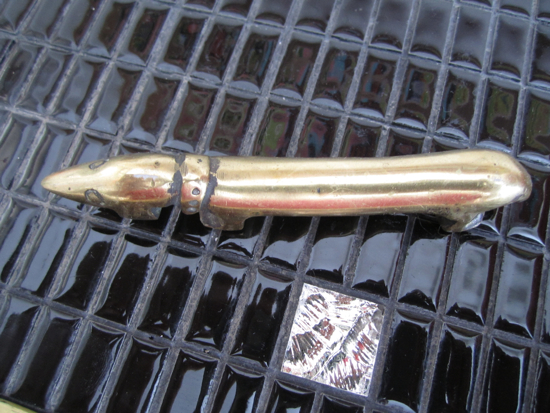 This bottle opener is being photographed on top of the bar.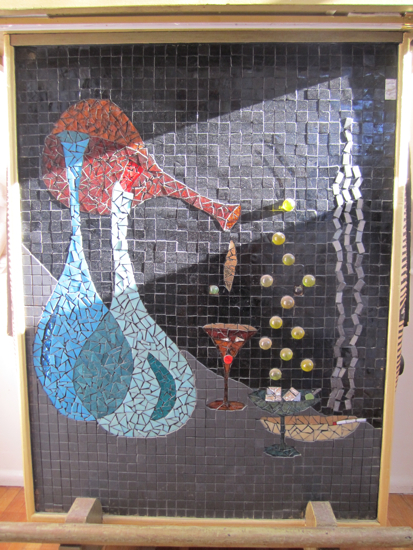 Close up of the bar.