Apparently, the pool-side beverage service at the Dunes just isn't up to snuff, otherwise why would this poor zaftig woman have to fend for herself by drinking out of the seahorse fountain?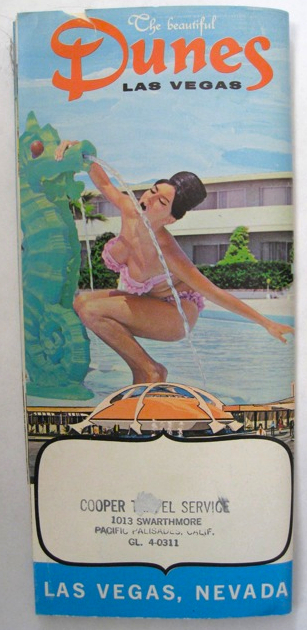 This Dunes brochure (which looks like it's from the early 60's) captures the essence of Vegas during its prime. According to the tariff sheet, a suite with a connecting living room cost $35.00 to $50.00. And thankfully, there is "television and radio in all rooms."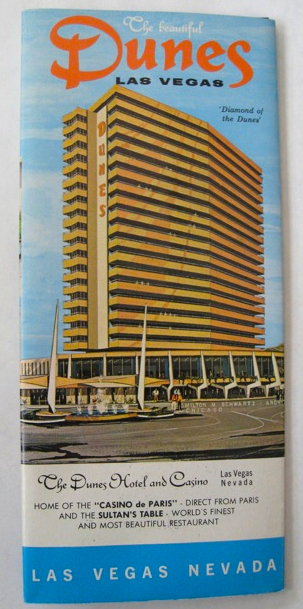 Love the seahorse motif at the pool.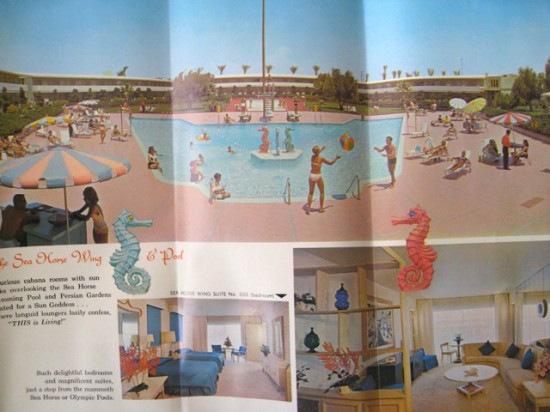 Here's "the world's friendliest casino." Not sure what's happening on the ceiling but it sure looks modern!