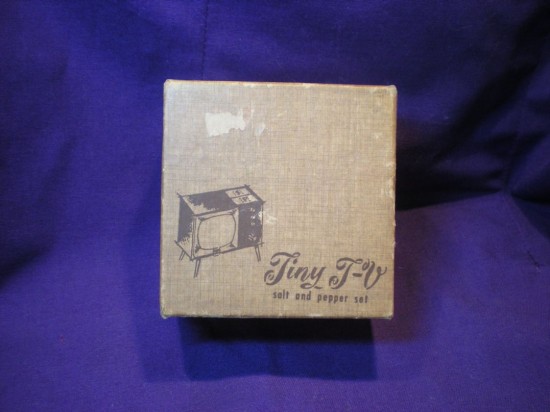 If there's one thing I hate, it's how ugly modern TVs are, ugh, they're hideous! I haven't been lucky enough to have a vintage television (yet), but I do have this great Salt & Pepper set! In its box! Woo!
Tiny T-V!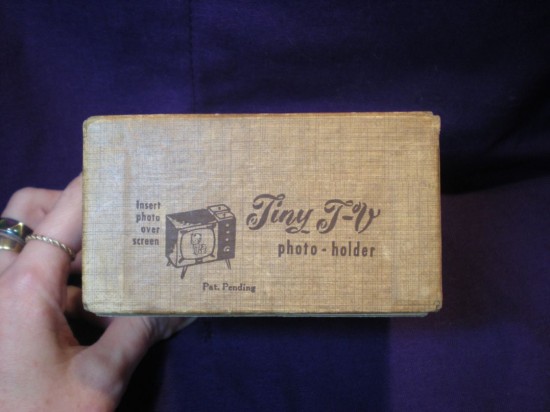 Salt and pepper and photo-holder! (patent pending) Note funny cartoon baby on the screen as the "photo.' I also love the totally vintage texture of this box… it looks like my grandparents' wallpaper.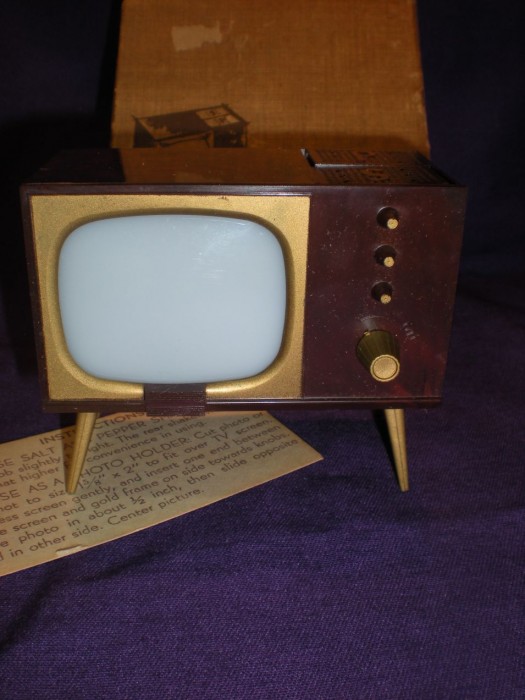 Here it is! I think it's lovely. Turn the knob and the S&P pops up… you can put a photo in the screen but it doesn't look very good when you do.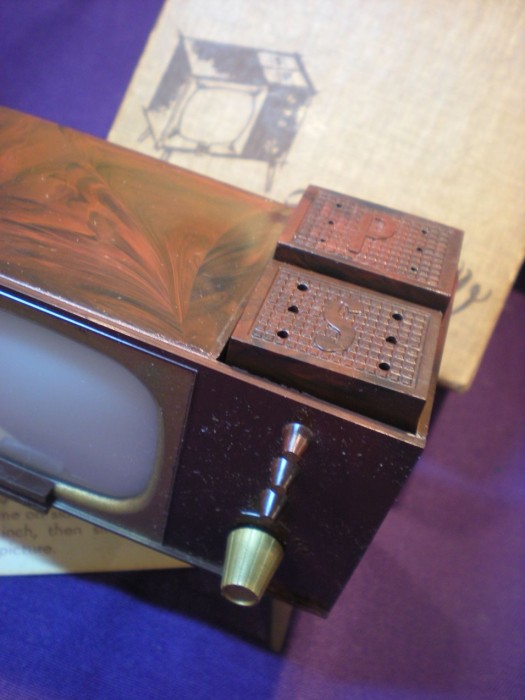 Turn your flavor on or off. Complete with faux wood-grain!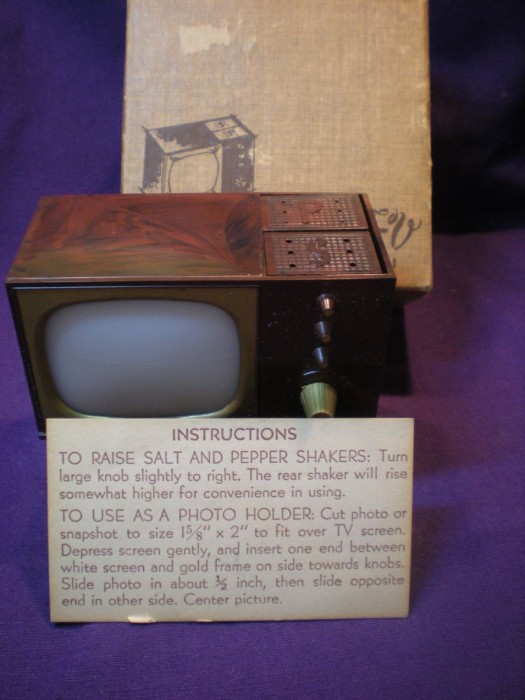 Instructions, just in case you were confused.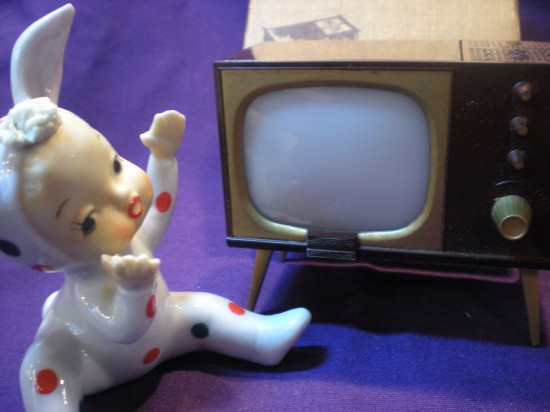 MA! The T-V's broken again!!!!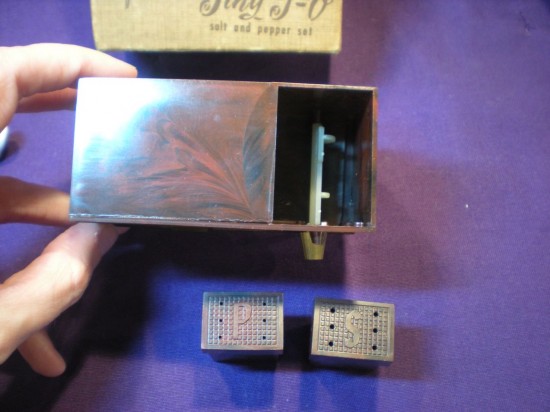 A photo of the interior mechanism so you can see how it works!