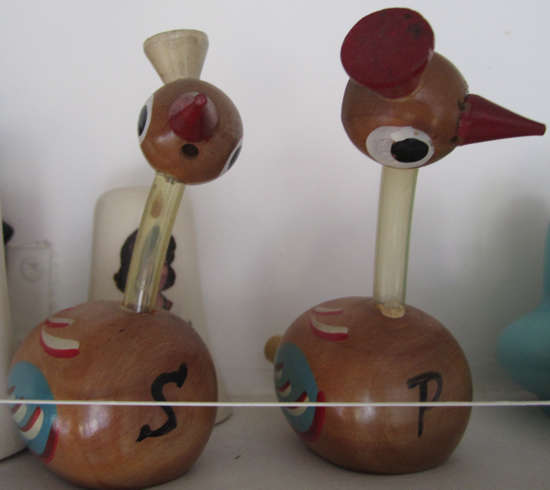 One of my favorite set of s&p shakers at "Willis Wonderland". There is an incredible collection of s&p's at "Willis Wonderland". I love how the spice has to travel up and through the neck to the head.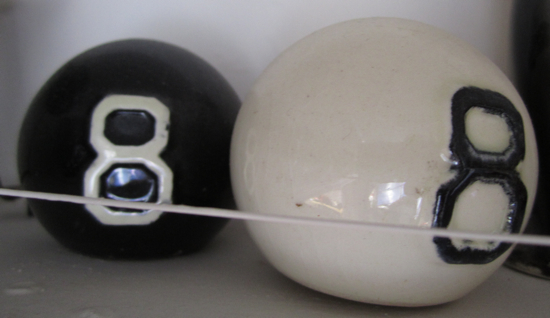 Eight ball shakers.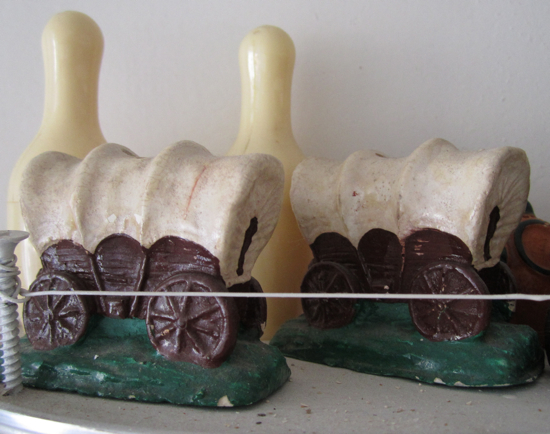 Covered wagon shakers.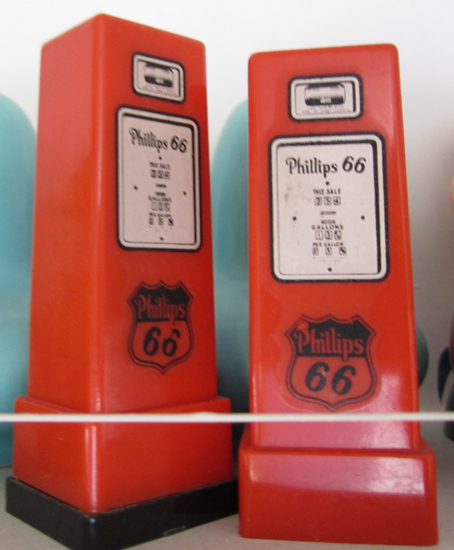 I love these and I'm assuming that these were issued as some sort of promotional item?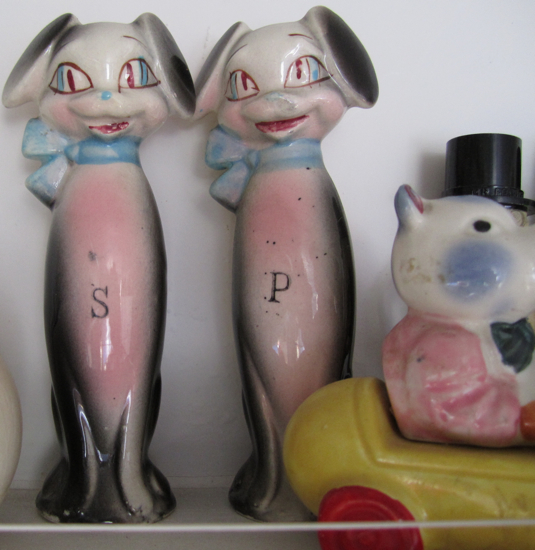 Ceramic dog shakers. Next to them is a pig driving a car.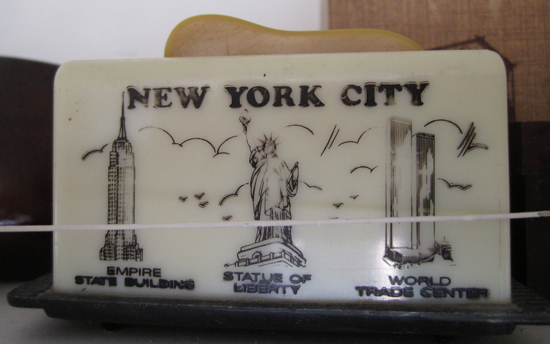 New York City souvenir, plastic shakers.