I picked this up at the "dump store" here on Cape Cod. I love the design of this and it instantly reminded me of a giant lollipop. I love how the knife to this is stored inside the cutting board. This looks like it was never used.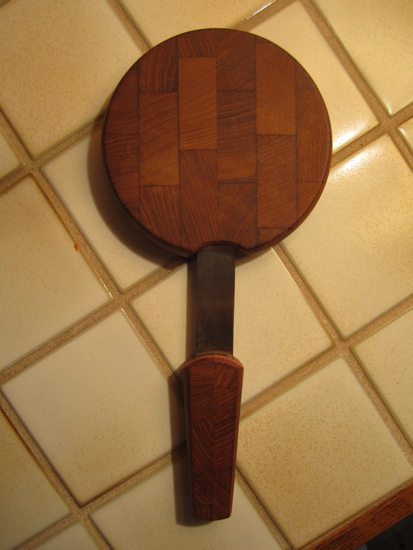 Removing the knife. It's sharp but not too shape, just enough to cut through some cheese.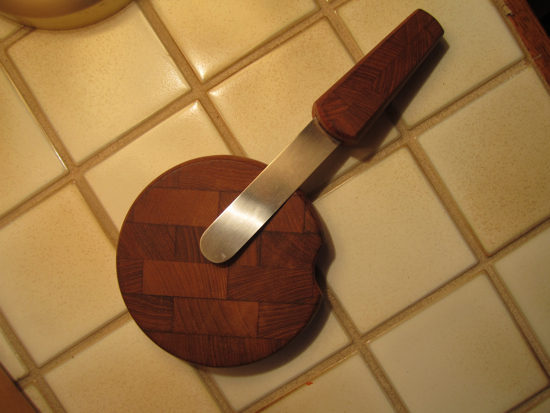 Ready for cheese please……!