The best thing about this 8 Ball card game is the photo on the cover. I love that the whole family got all dressed up to play it together. It's bad enough that dad's wearing a jacket and tie, but how many 9 year old boys wear sports jackets to play a game in their own home? And the year is 1969, so while this formal little game is going on, everybody else is dropping acid, protesting the war and having indiscriminate sex.
Dig the graphics on the board: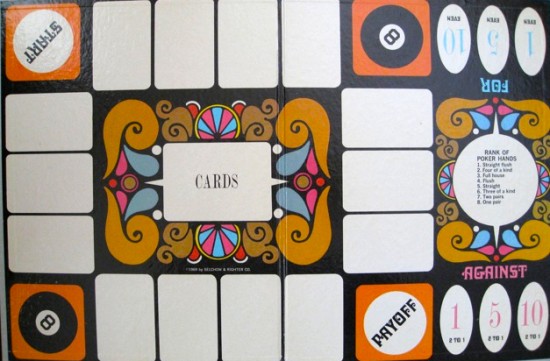 The 8 Ball in this set no longer works, but when you turn it around, it apparently is supposed to reveal a card hand that you have to beat. The larger stack is a regular 52-card deck; the smaller one has numbers that determine how many spaces you can move on the board.