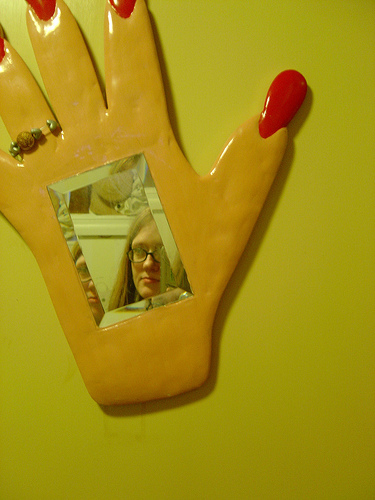 I will definitely go back and take some better pictures of this, but this is a "hand mirror" in the on the wall in the Ladies' Restroom at the Pokey-Dot Diner in Fairmont, WV.
I took this picture a while ago, before I was active at the Kitschenette… so it's not a very good kitsch picture.. I was going through some old photos and I saw this mirror and it reminded me of the "SUBMIT" hand here on the website. The hand isn't in the frame entirely because at the time I was doing a photography project where I had to take a self portrait every day and this is one of the results. I promise to take a better picture of it soon!
The whole restroom at the Pokey-Dot is very kitschy, so next time I'm there I'll be sure to take more pictures.