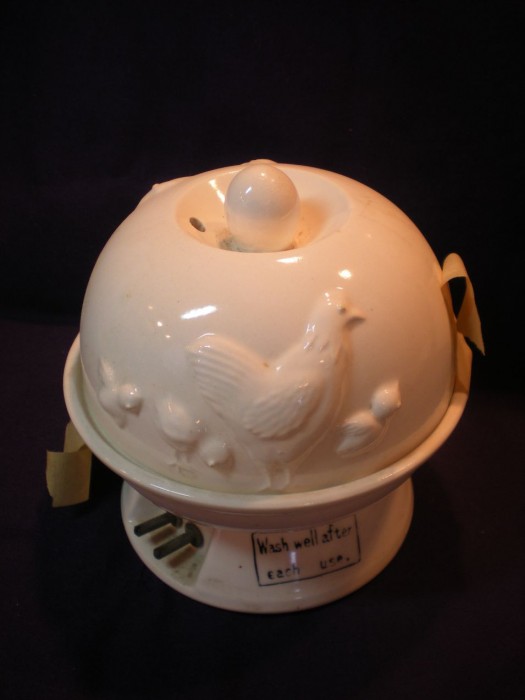 Here's a vintage egg cooker that belonged to my grandma. It's one of those things that nobody else wanted, so it ended up with me. I've never used it, but I'm told she kept it on the breakfast table in the morning.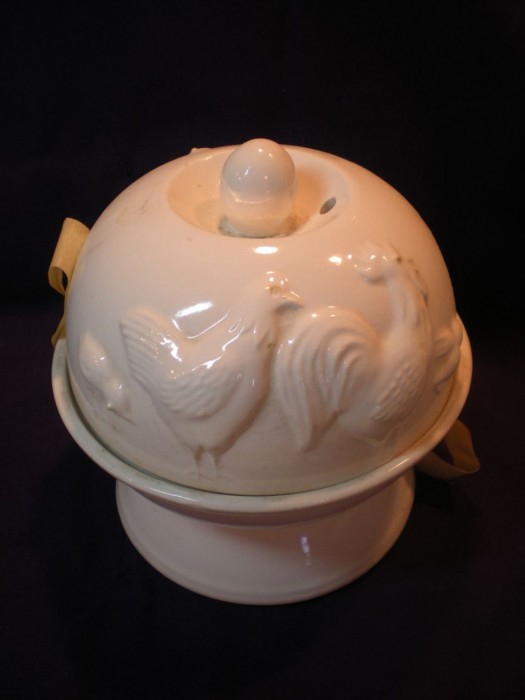 Lots of chickens on it, it's really cute!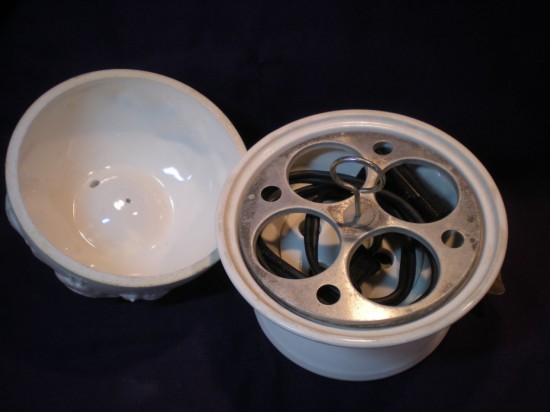 I'm kind of scared to plug it in… and I've never had a soft-boiled egg.