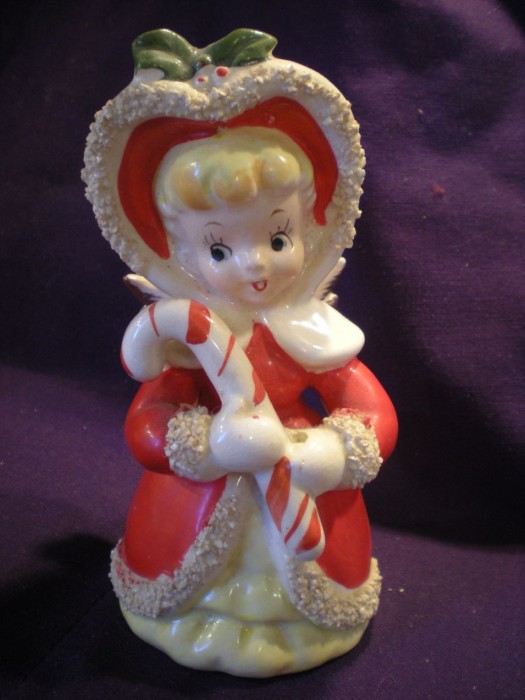 It's time again to haul out the Christmas Kitsch, the Kitschmas, if you will. This popcorn-flocked caroling angel girl is quite the cutie. I don't know what she's missing from her left hand, though. Anyone know?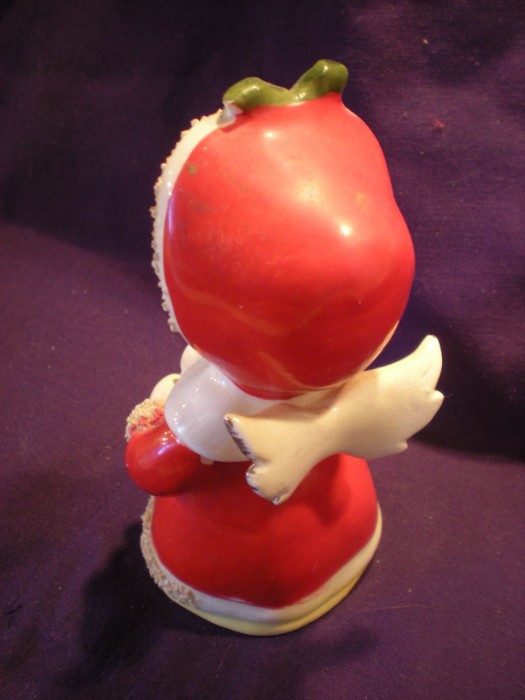 She has wings 'round the back.
Her sticker says she is made by Telso of Japan.