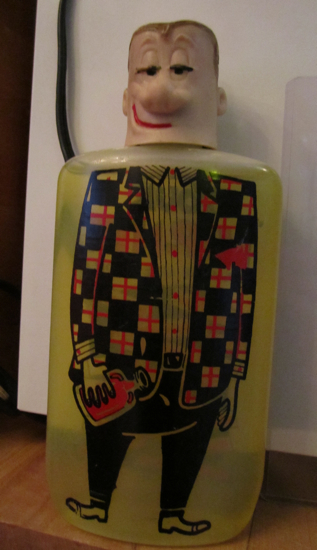 I love these! There is a pair of these plastic flasks that sit in the kitchen at "Willis Wonderland". There are certain items that take up permanent spots in the house such as these pieces of kitsch! See the other side of this guy!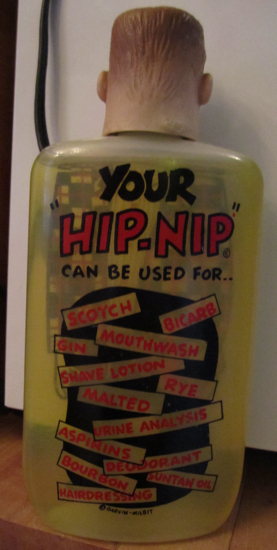 See, you can put anything in here, even your orange juice, although that isn't on this list. I can't figure out why I would put "deodorant" in here?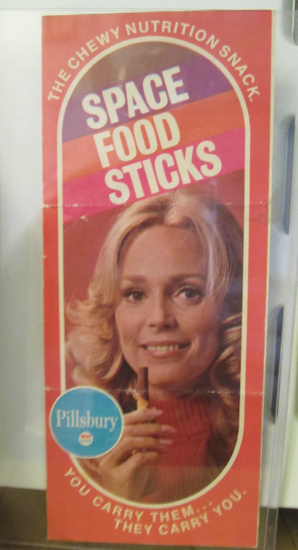 These ancient food snacks sit right between the set of flasks you see here in this post. She looks familiar!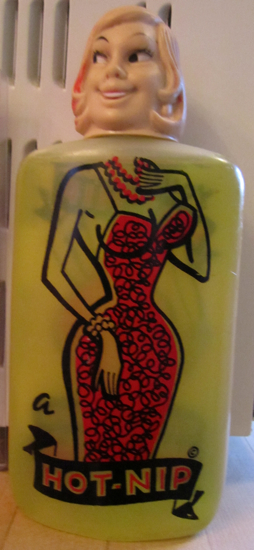 Miss Hot Nip.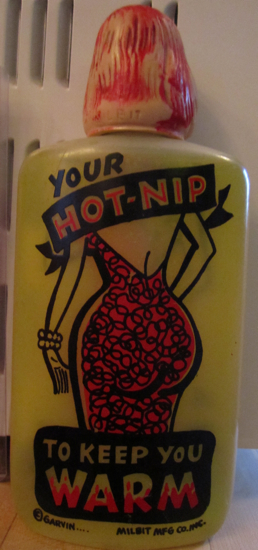 Milbit Manufacturing Co. Inc.