How could I pass this up when this madness only cost $1.00 at the Joan of Arc thrift shop! I don't even bake but I am hoping that someone at Willis Wonderland will put it to good use.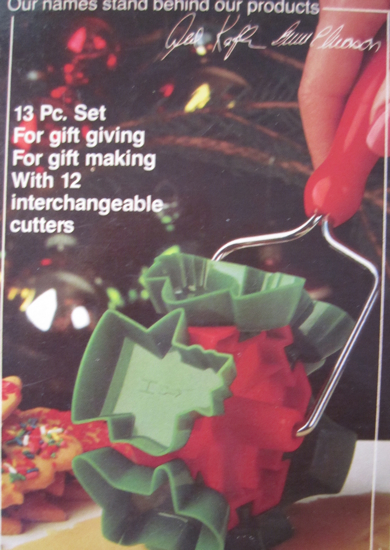 This is insane! Each cookie cutter fits into a groove that holds it on the wheel!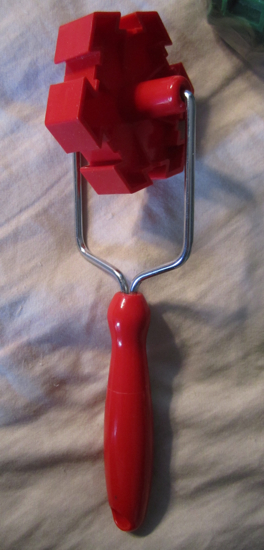 The main piece of this fantastic set.