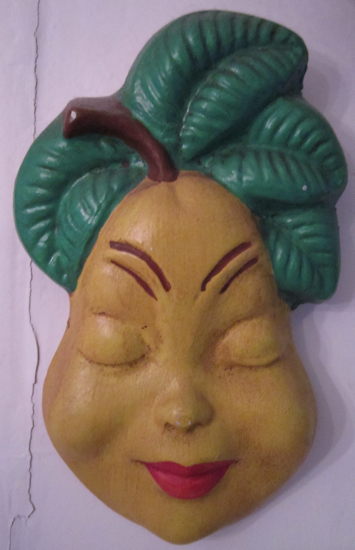 About time these incredible chalk wall hangings get a post all to themselves. This is one of my favorites but the whole series is just amazing.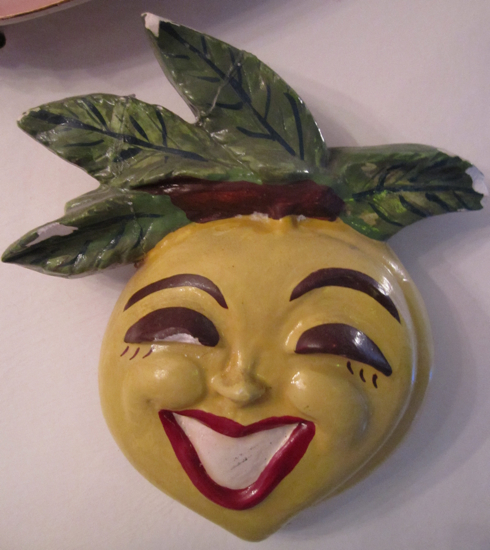 This one reminds me a little of Carmen Miranda. Is this an onion?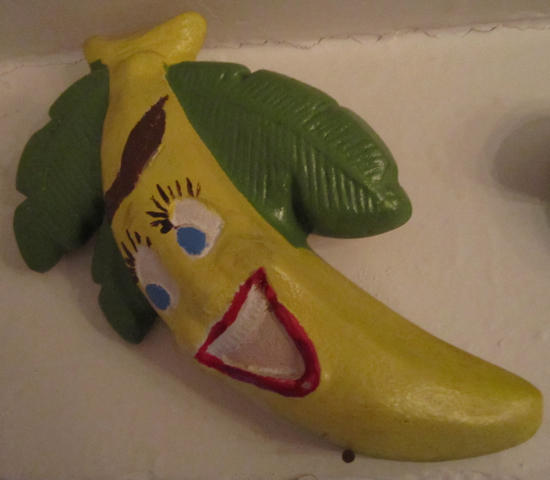 The banana is killer!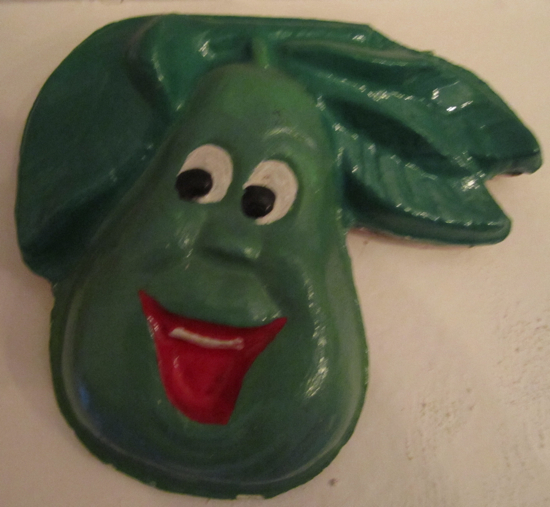 This must be Mr. Pear.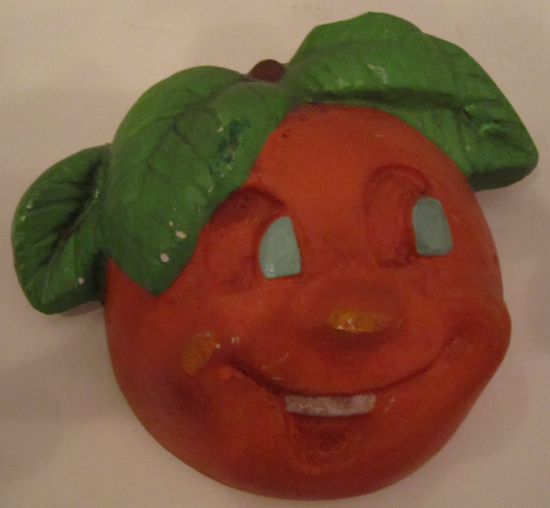 Love the orange too!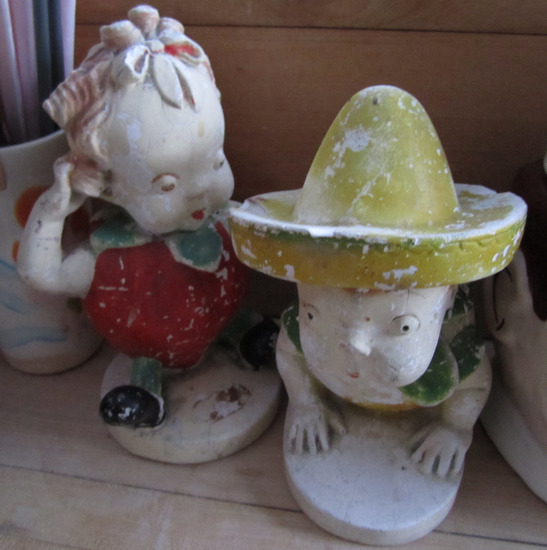 Not wall hangings but I do believe these little statues are made of chalk. They sit on the kitchen counter at "Willis Wonderland".