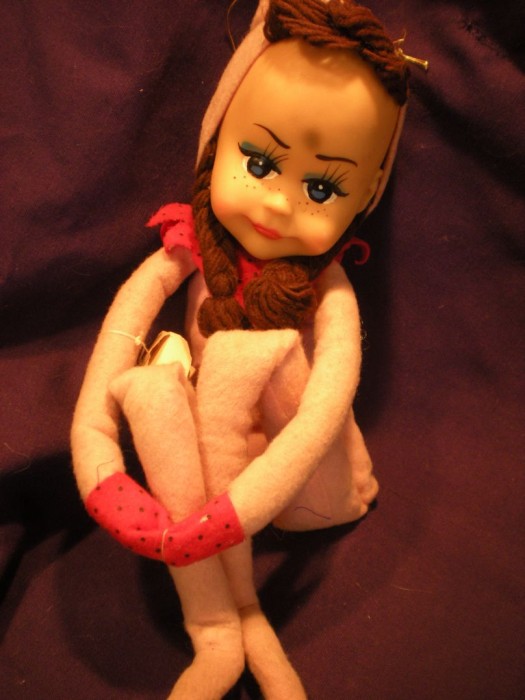 Knee-hugging elves are becoming very collectible, and the most famous producer of them might be Kamar, a toy company that made a wide variety of Christmas Kitsch throughout the 50s and 60s. Here's a little Knee-Hugger elf I picked up at a yard sale. She has a big black spot on her face which I have been unable to remove, but I think it gives her a bit of charm. Actually, she's quite large for a knee-hugger.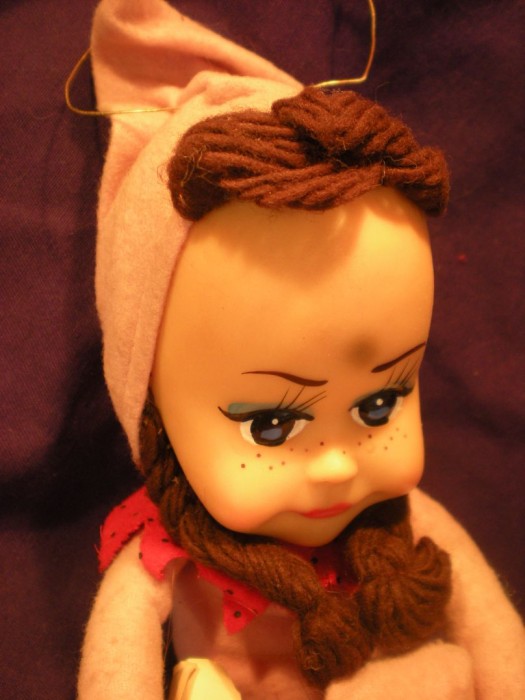 Too bad about the bruise on her forehead.
She still has her original tag!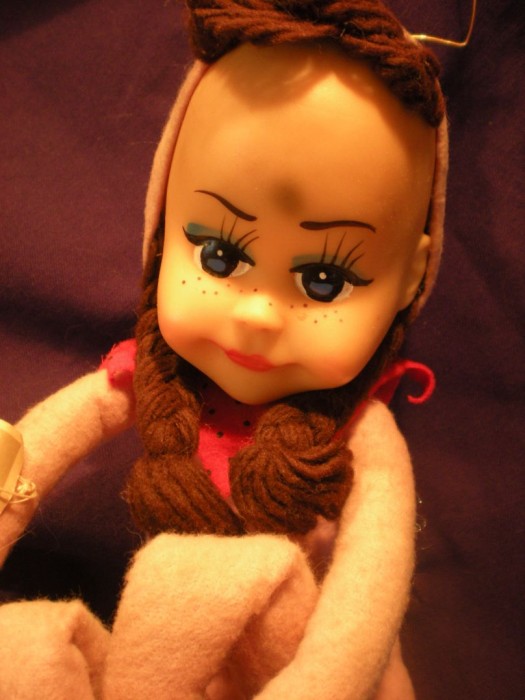 I have some more knee-huggers but I gave most of them away to a friend of mine who is a rabid collector of them. Actually, I bought this one with intentions to give it to that same friend…. but it ended up staying with me, I decided I couldn't part with her. Don't tell my friend! Hehe.