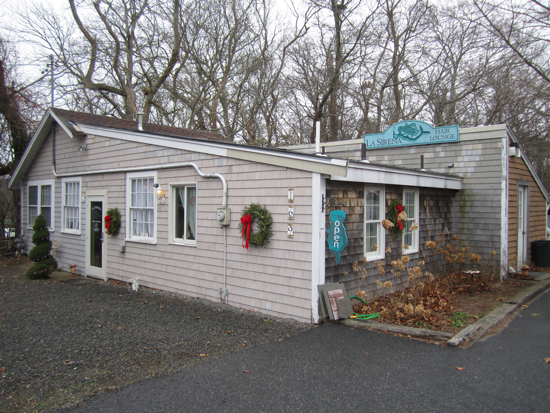 This is a local place and a pretty nice salon too. This is located on 169 Route 6A here in Orleans. This place was host to several of us "local artists" and featured an assortment of crafts, photography, and paintings. I was the only one with paintings.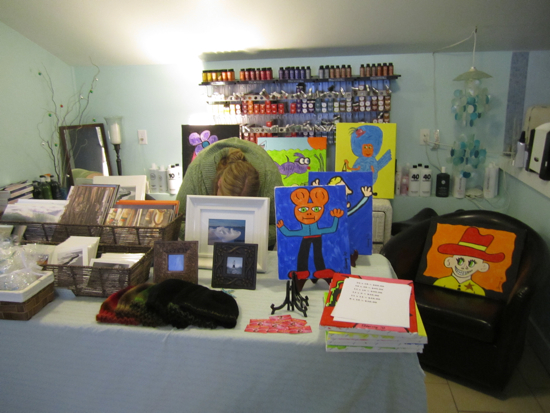 My stuff was so spread out (it was a space thing) but I actually think that helped my paintings sell today. They were every where on this side of the room. Back wall: "Lady With Big Flower", "Fish With Goggles" (SOLD), "Birdie Goes Shopping", front table: "Animal Cracker", behind him is "The Dancer" (SOLD) and then the "Happy Sheriff" off to the side. He had his own leather chair.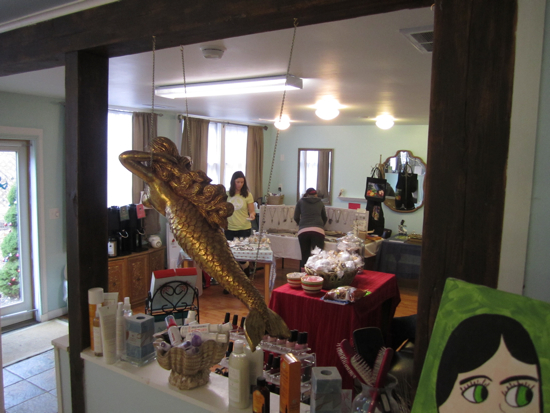 Shot from the corner where most of my paintings were set up. You can see a bit of "Showtime" here.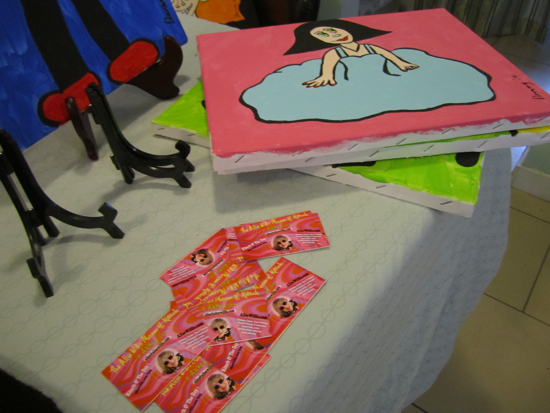 The feet of "Animal Cracker" and the lady in the blue dress is "House Work".