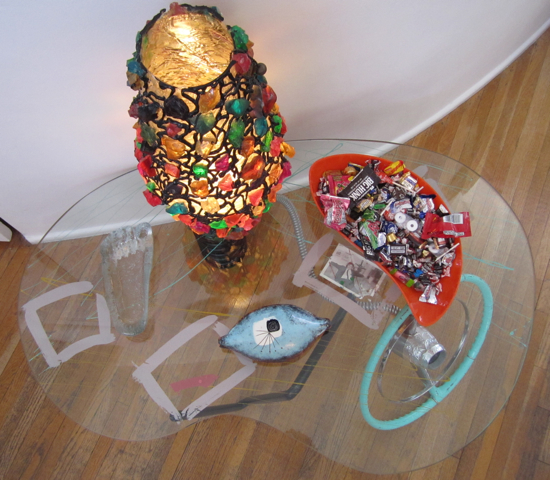 Another fabulous creation by Allee. I love this table and really dig the lamp but it's what Allee used to create the feet to the table that really kills me.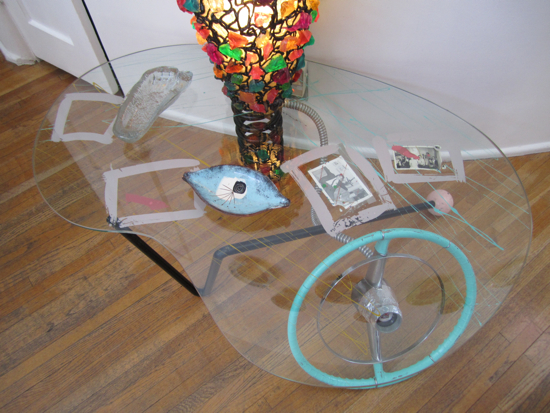 Slightly different angle.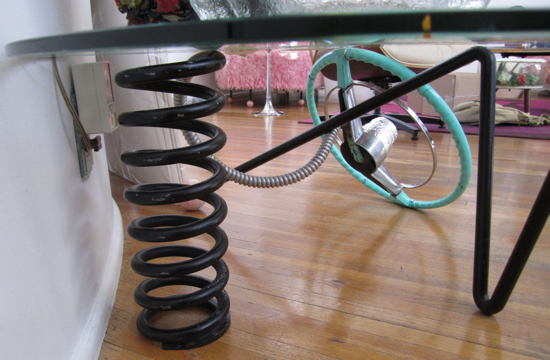 Spring, Car steering wheel, and metal bar. The metal bar has a pink ball attached to the end of it.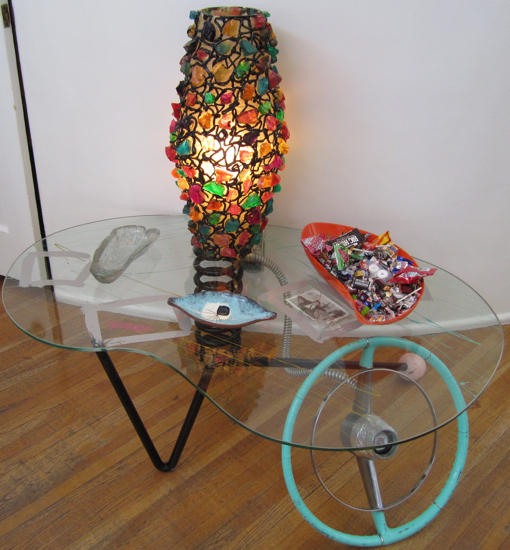 The steering wheel kills me.