I recently picked up this glorious painting down at the local thrift store. $7.99 for original art is a pretty good deal. I don't know who did it (or why) but I knew I had to have it. This painting measures 16″ x 20″.
This picture makes me smile every time I look at it. I love the thought of someone being so inspired that they took the time to paint a little slice of pop culture. What moved them to paint this tribute to Jackie Chan and Chris Tucker?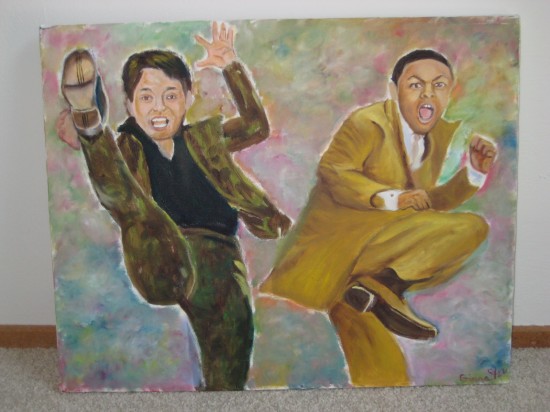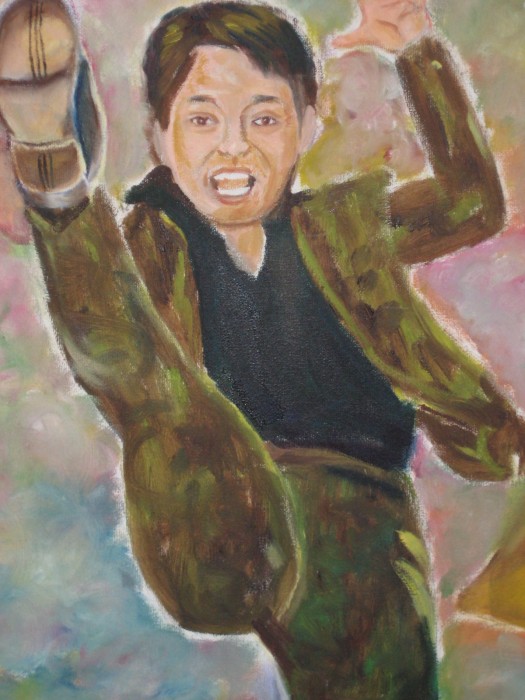 And you know what? Jackie Chan movies crack me up every time.
I hope that somewhere there's a matching painting of Jeremy Piven.