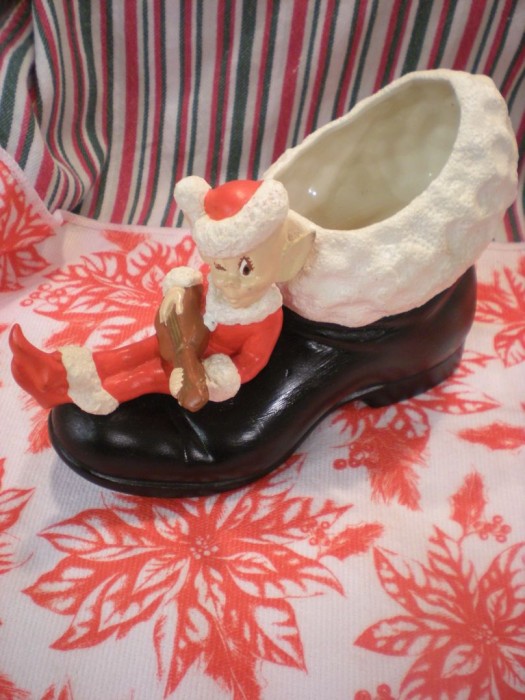 I found this fantastic planter a few days ago at an antique mall. I couldn't be more pleased. I don't know if it is a manufactured product or somebody's ceramic project… the glaze is pretty flat/matte for a commercial piece. There is a mark/stamp on the bottom but I can't read it. Either way, he's a winner.
It features a winking elf playing a ukulele on a boot. Perfect.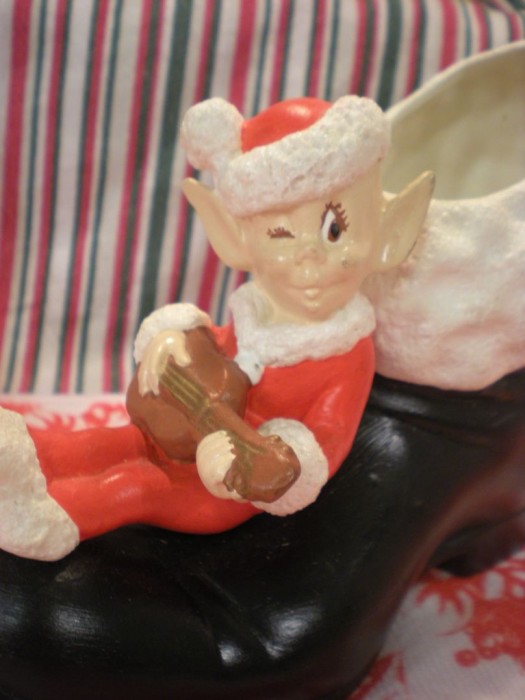 Can you see why this guy had to come live in my house?! And, at an antique mall where even the lousiest of planters were priced at $12 and up, I was shocked to find a mere $5 on this little guy.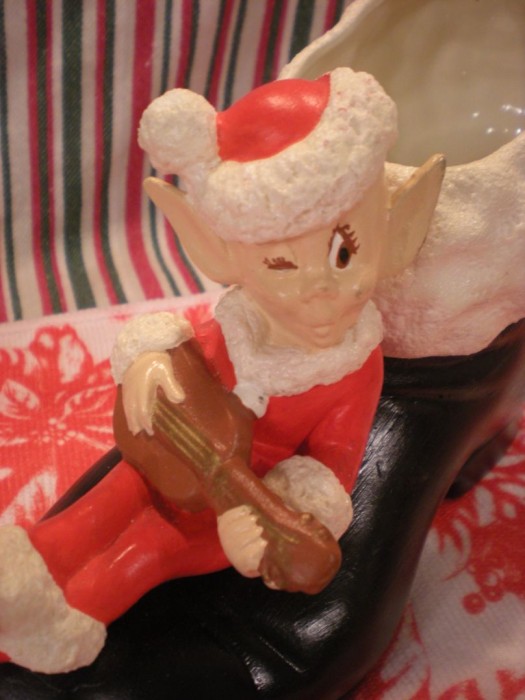 Love that face.