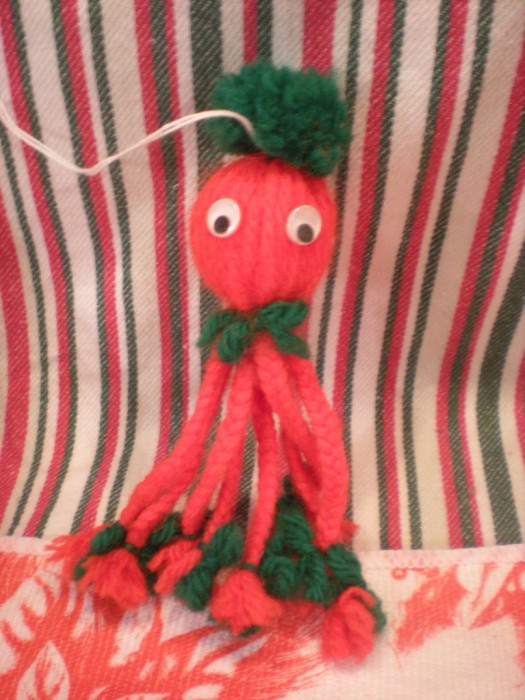 Here are some homemade Xmas ornaments I have picked up at various sales…. first we have a happy Xmas octopus…. googly eyes are a must.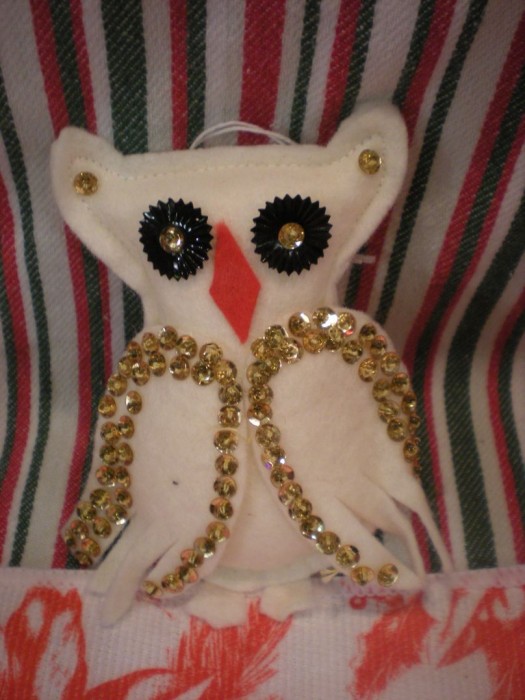 A great felt owl with fantastic sequins for that glamorous touch.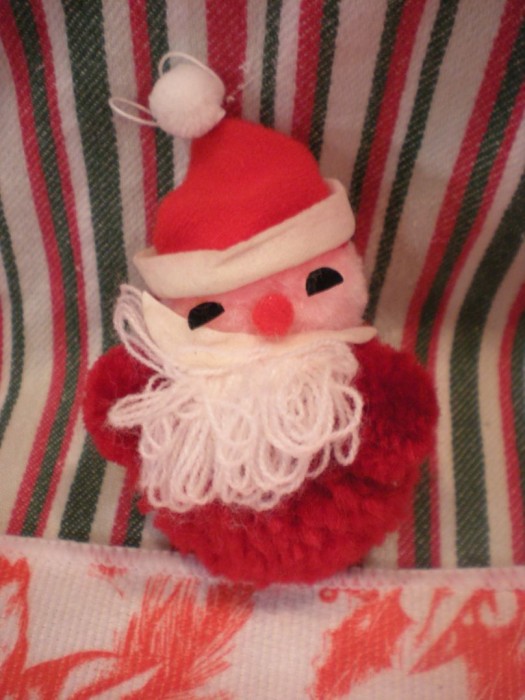 Here's a santa made of puff-balls and such…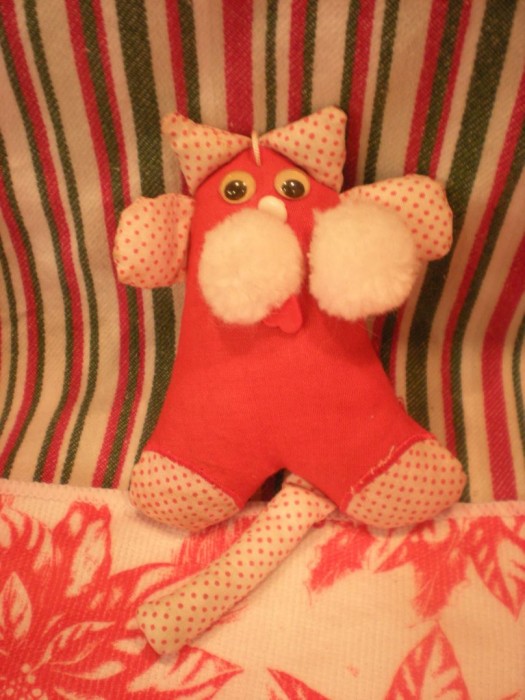 Here's a cat with a puff-ball face and a heart-button mouth.. and googly eyes, of course.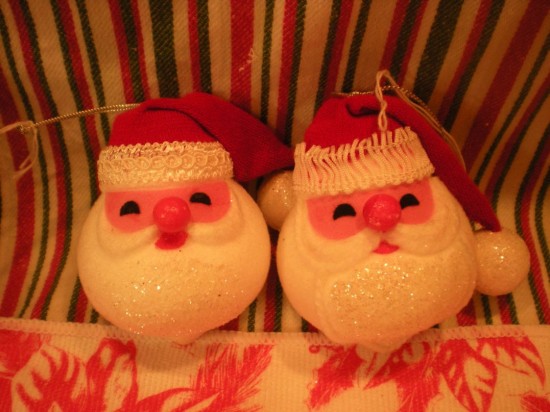 I don't think these Santas are home made but I really like them. Glitter and their little faces are very endearing.