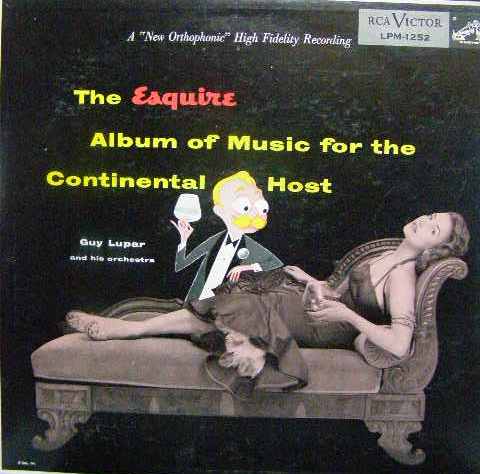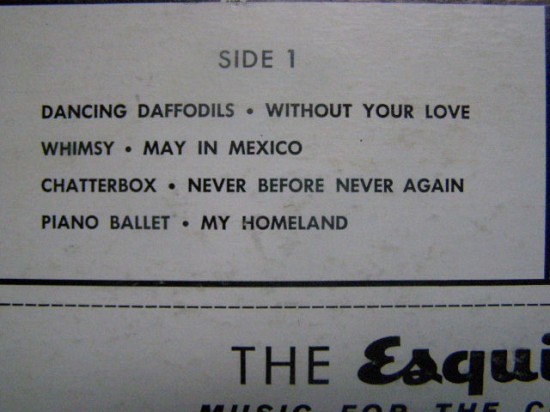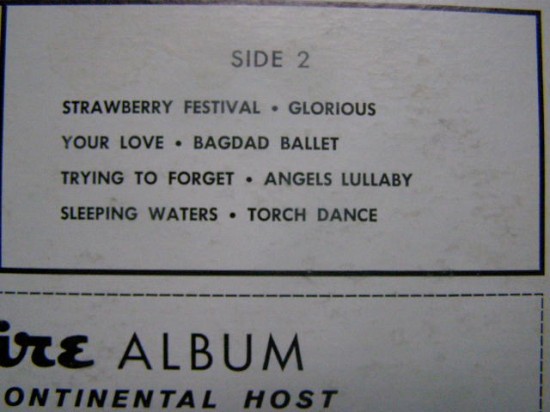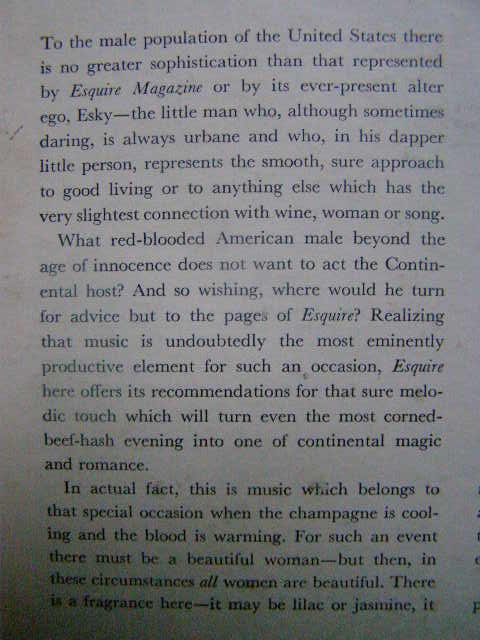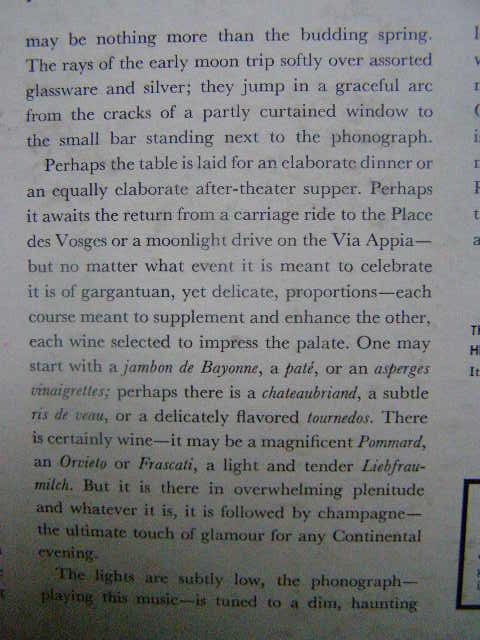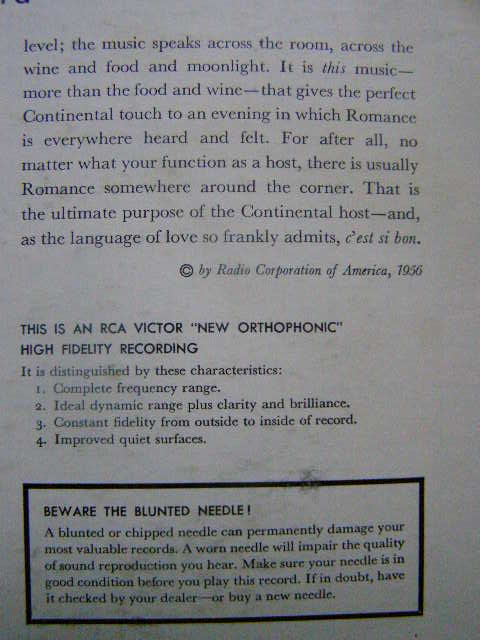 MUSIC FOR THE CONTINENTAL HOST…
This is a kitschy album of what I guess would be background music in the "New Orthophonic" High Fidelity, for entertaining for the Continental Host in 1956…
Boy… Esquire really knew who they were…and their readers!
Today they would I guess photoshop our little "Esky" guy onto the cover, I don't know how he got there in 1956?? The model on the cover is very alluring and seems to be in a Sepia Tone??…and "Esky" is in "Living Color"… Someone should tell him it's not polite to stare…smile
I included their write-up on the back of the LP.. WOW…Who wrote this???