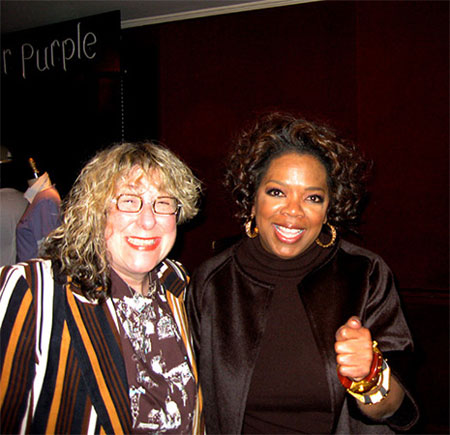 Sorry this is so last-minute (not as sorry as I am for that crazy smile on my face) but if you have a chance to catch or TiVo The Kennedy Center Honors tonight, Jennifer Hudson is singing my song, "I'm Here", to Oprah when she gets her honor. The Kennedy Center Honors are on CBS, I think at 9 pm. I'm told it's toward the beginning of the show but with this said, you never know how things are going to be edited and whether the song is going to be there or not. But I have a lot of friends who were there and said it's fantastic. Of course, it's a great honor to know that "I'm Here" is part of such an honor for Oprah!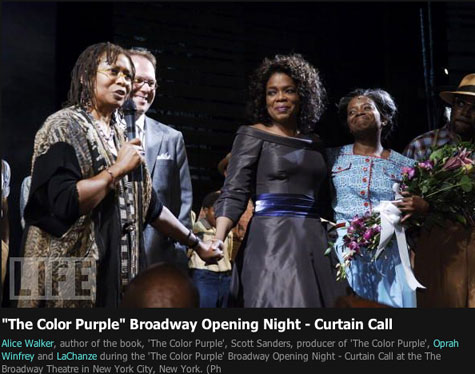 "I'm Here" is the lead character, Celie's, big song or as they call it in the theater, the 11 o'clock song, in the musical I co-wrote with Marsha Norman, Stephen Bray, and Brenda Russell, The Color Purple.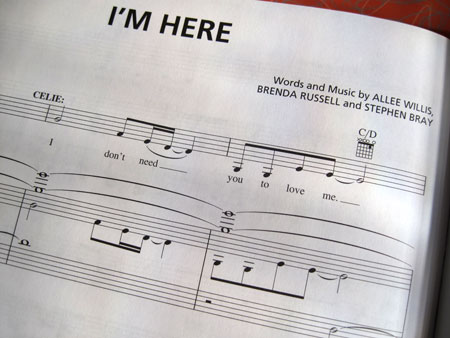 Here I am with my co-authors the first time we met Oprah in 2005 when she walked into a rehearsal to announce she was coming onboard: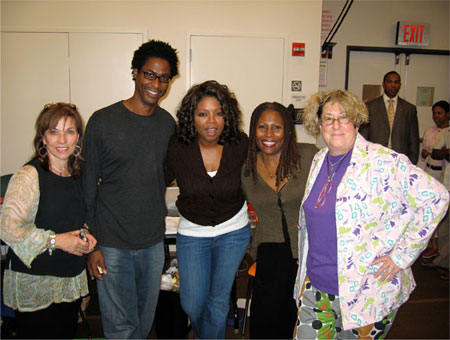 The Color Purple ran on Broadway for two and a half years and is going into its fourth year on tour.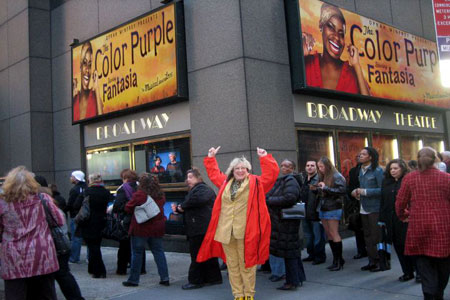 That's not seventh place American idol winner Jennifer Hudson in the poster, it's first place Fantasia, who starred as Celie for a year on Broadway and for some of the First National Tour. Coincidently, LaToya London, who came in fourth, played Celie's sister, Nettie, on tour.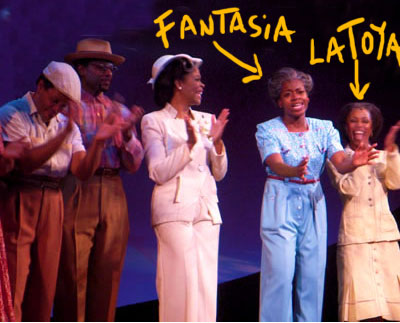 Our original Celie on Broadway was the brilliant LaChanze, who won the Tony for Best Actress, our only win out of 11 nominations, one more than the movie got with the same number of noms.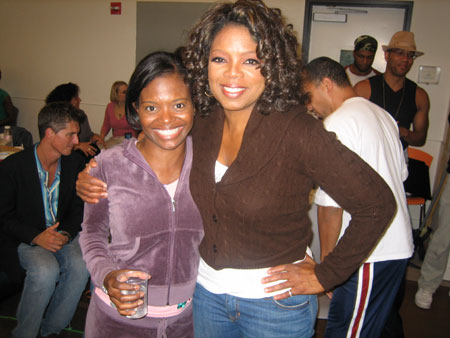 Oprah definitely enjoyed producing The Color Purple: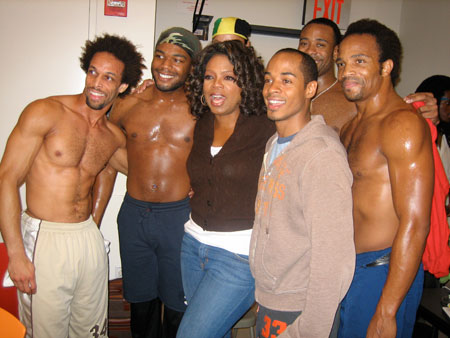 There's nothing inherently kitschy about Oprah Winfrey but in terms of my connection to her as producer of my musical, I love the kitsch value of the following photo. One waits a lifetime to be spoken to by Oprah and here I am not even paying attention…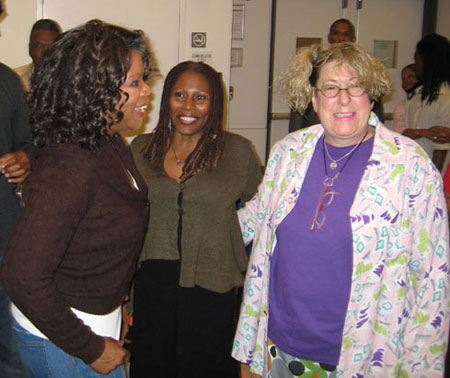 Here we are opening night of the First National Tour in Chicago, May, 2007. I have no idea who we were all looking at.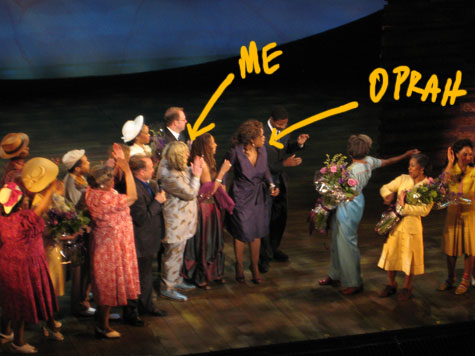 The lyrics of "I'm Here" are a testament to the survival of the human spirit despite incredible odds. I saw an interview with Paul McCartney, who also receives an honor tonight, saying that what touched him the most was that all of the winners came from exceedingly humble beginnings and overcame incredible odds to become who they are. So "I'm Here" seems like a perfect match. You can read the lyrics and hear an incredibly fuzzy made-by-someone-who-snuck-a-camera-into-the-theater recording of Fantasia singing the song here. To hear the real thing, a version I co-produced with Fantasia and a 30 piece live orchestra, check it out on iTunes on Fantasia's Back To Me CD.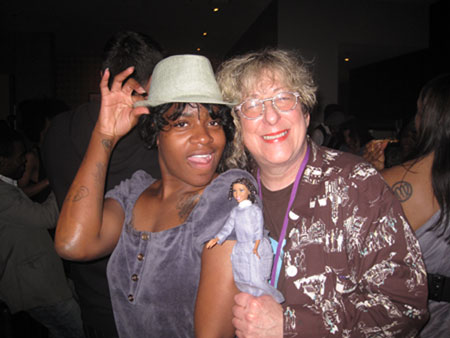 For anyone doubting whether they have any worth, "I'm Here" is your theme song. Lucky for me, it's Oprah's tonight.