These teeny-tiny toast glasses from the 1950's are about 3″ tall and impossible to set down since they have a point at the bottom. So you really have no choice but to drink that Champagne in one gulp. I suppose you could put them on a big cake like candle holders.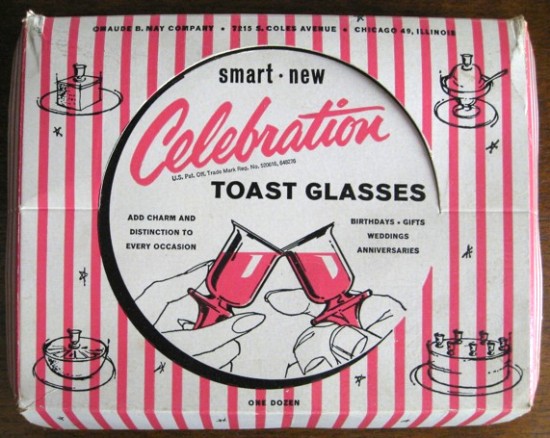 There are supposed to be a dozen, but there are only 11 in the box. Maybe someone got carried away and swallowed one?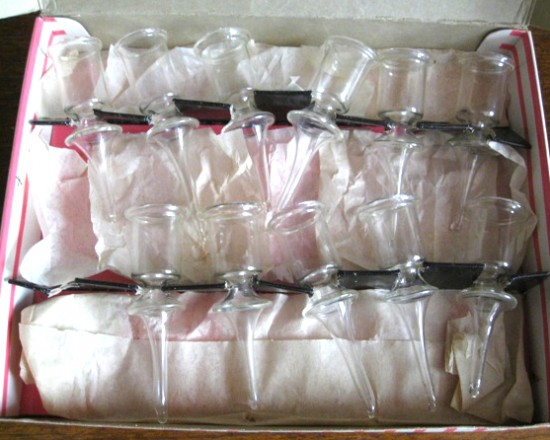 Here's a single toast glass for my AWMoK friends to make a toast to the New Year: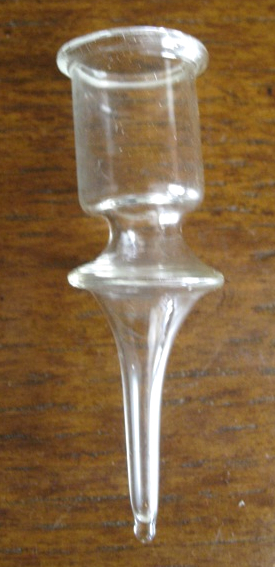 New Year's Eve and Champagne, sixties style: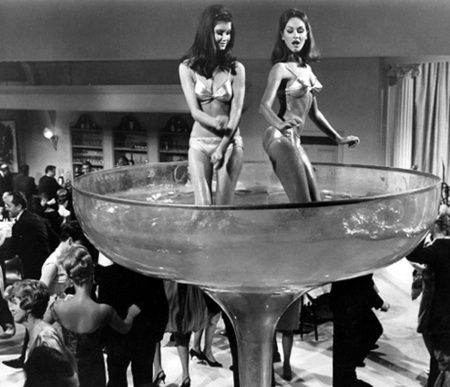 And while we're on the subject of toasts, here's a vintage salt and pepper set that brings to mind the morning after New Year's Eve– eating dry toast while nursing that hangover.