I started collecting tiki mugs back in the 80's. Most of them are thrifted, a few are "buy the drink, keep the mug" bar specials.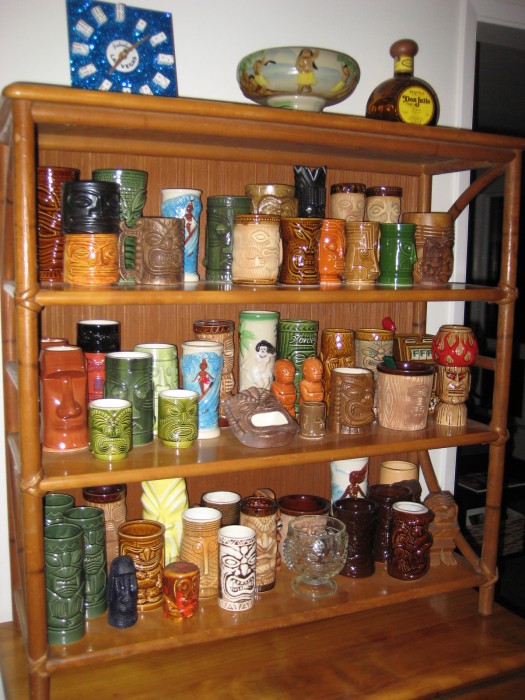 I have a couple of rules- never pay more than a few bucks (a lot of these were under a buck when I found them) & try not to have too many duplicates. It's more about the thrill of the hunt, if you know what I mean. If a tropical drink is included (maybe with a tiny umbrella or something on fire), even better!
Here are a couple of recent thrift store finds: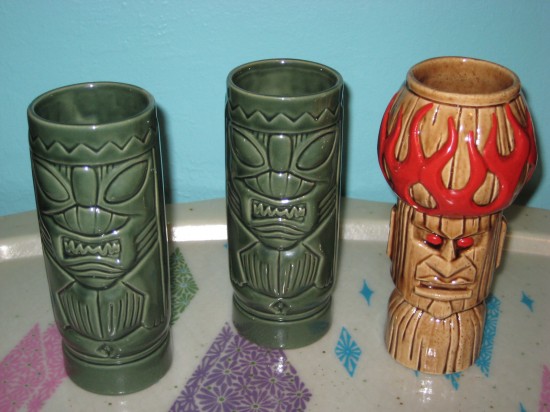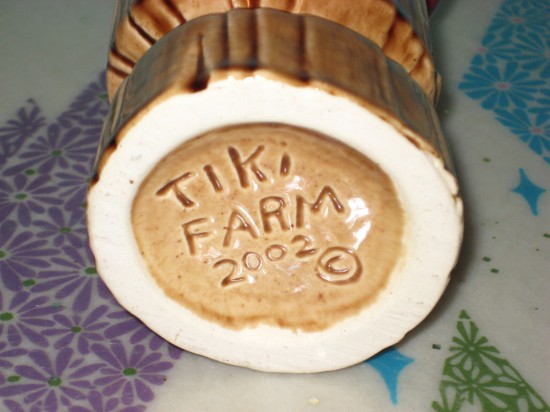 I recently found the tiki display hutch of my dreams down at the flea market (Heywood-Wakefield Ashcraft, whee!). I finally have the perfect place to display my tiki friends.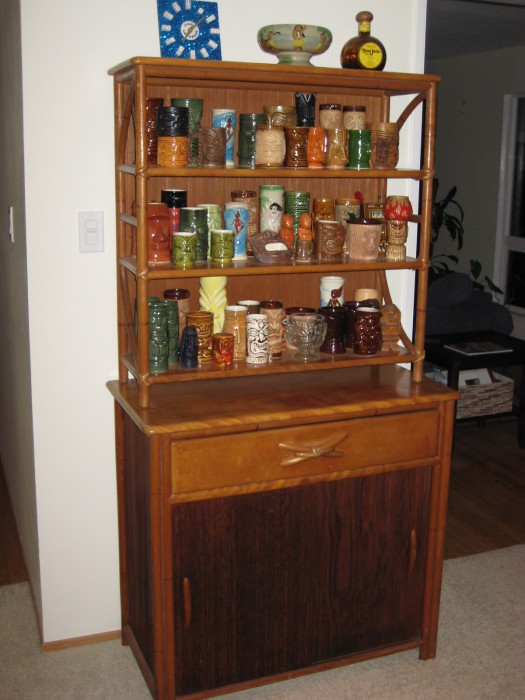 I'll post some closeups later.