In honor of New Year's 2011 I give you Trini Time. I knew Trini Lopez in the early 1970s. I met him through a friend who worked for him as his road manager. I also worked on the Tonight Show when Johnny Carson was the host and Ithink Trini was a frequent guest. I don't remember under what circumstances I was given the watch…could have been a promotional Christmas gift. The watch band is long gone, but maybe it's time to get another.
The watch still works. It has a Swiss movement and needs to be wound. Now that I can't read without glasses, it might make sense to wear it again, since the dial is so big.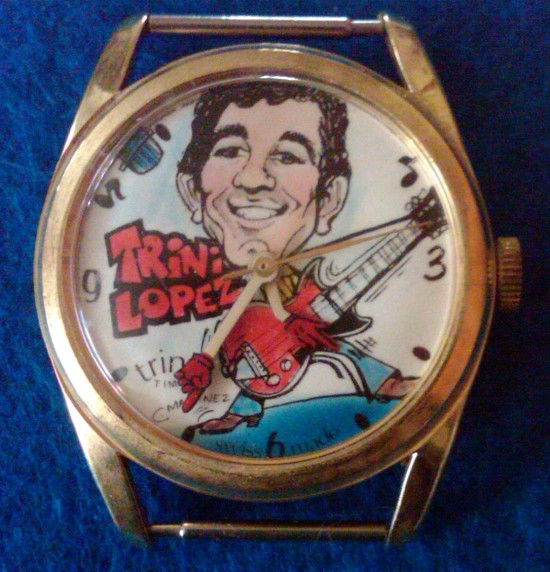 I set the watch below so that Trini is playing the guitar.