The microcar was spawned in Hungary in the 1950's when Communist Moscow threw down the edict that Hungary would not be producing automobiles. This even though they already had existing means in the form of factories for trucks and motorcycles to do so. The loophole found in Budapest was microcars: made from motorcycle engines, and in the case of the alba, with airplane wheels and tires. These post-war years of austerity and shortages turned out to be the golden age of the microcar across Europe
This is the Alba Regia. Room for two passengers in the front, and two children in the back.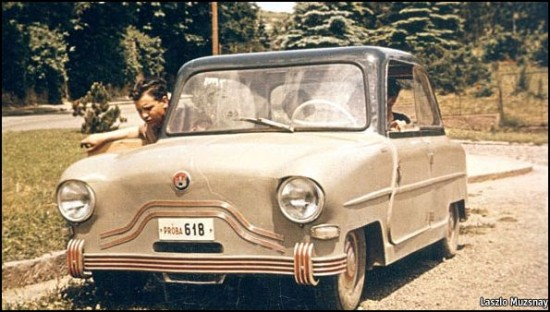 This is the Alba Balaton. Check out the door mechanism. Ingress/Egress was accomplished by sliding the roof/doors back to create an opening like an aircraft of the day.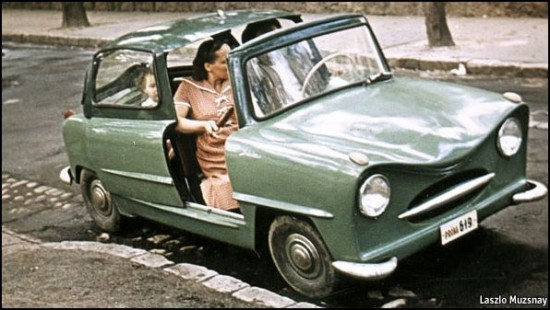 My favorite thing about these? Both cars were rear-engined, with a "reverse gear." In order to go backwards, the driver stopped the engine and pushed a button, at which point the engine itself went backwards!