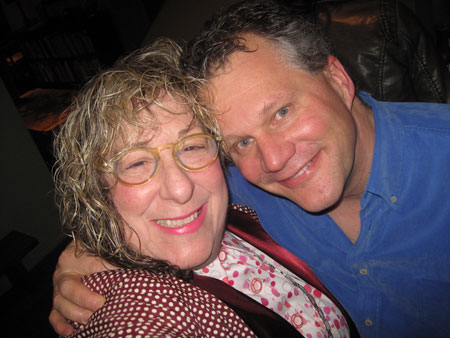 It was my friend, Peter Hastings, birthday yesterday. Among many other things he was a co-creator of Pinky and the Brain. I was out pretty late last night at his party and am now racing out of here in minutes to go eat soul food and snap photos in the Crenshaw district with Charles Phoenix, who I regularly take Sunday rides with as we hit our favorite kitschy spots in LA. All this to say that I have no no time to write my usual Kitsch O' The Day post. So enjoy looking at these photos in its wake. Nothing kitschy here other than I can vouch for the fact that everyone here has a supreme sense of that which is 'off'. I took way more photos but the camera was on the wrong setting for most of them and everyone else looks like a pile of pixelated goo.
Roderick Spenser, Alfre Woodard and me: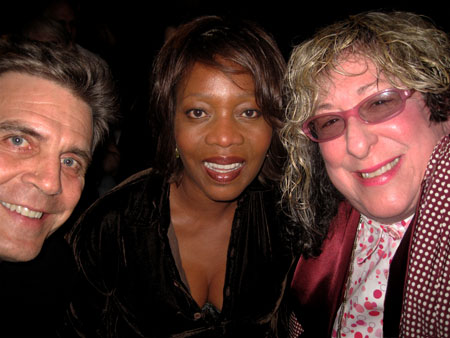 Me, Maggie Wheeler (Janice on Friends!) and Pudence Fenton: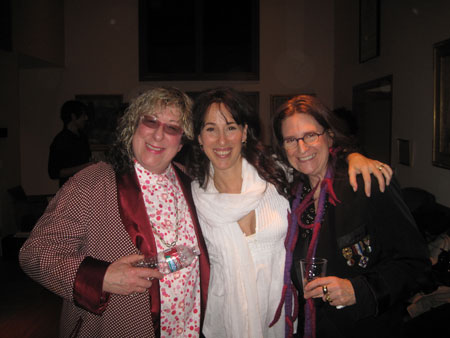 Me and Chris McDonald: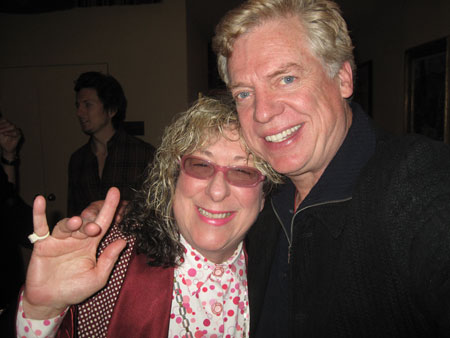 Ok, that's it. Off to smothered chicken, yams, greens and an excellent afternoon of shutterbugging!