I should have done this earlier, but I would like to dedicate the posts of my hat collection to the magnificent Bill Cunningham. You may know him from the NY Times (if you don't , "get on it, kid!" as he might say) as the wonderful cameraman about town. He's usually on his bike, always has his camera and is the best damn photographer of street fashion/goings on about town in the world! His "On the Street" video slideshows usually appear on the weekends on the NYT (I look forward to this every week) and he never has anything negative to say about, well, anything! He is enormously smart, funny, engaging and ever curious about all things, which is so lovingly shared with "us viewers at home" and I'm SO thankful for that! When he was younger, he was milliner and quite a fabulous one at that (so I've read and can easily believe) and so, these posts are for him…And he is MAAAAAAHHHHHHVALOUS!
LOVE this hat and have worn it plenty. It was handmade and there isn't a tag. The velvet is still in amazing condition and well, the design is just fabulous! I used to wear this with all things 1940s..dressed up or down, it didn't matter! You can turn the hat several different ways, depending on how high you want the peak etc….I always wore the longest peak in the front so it was pretty tall because if you're going to wear this hat, you better WEAR it!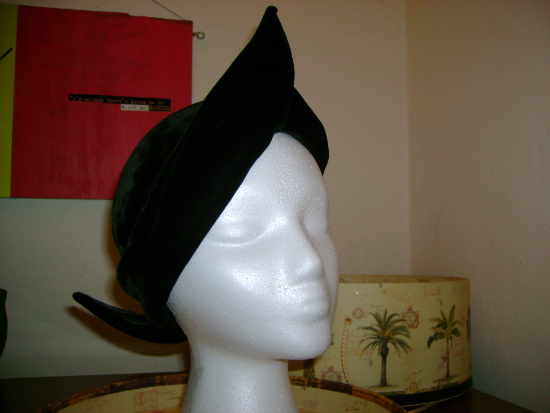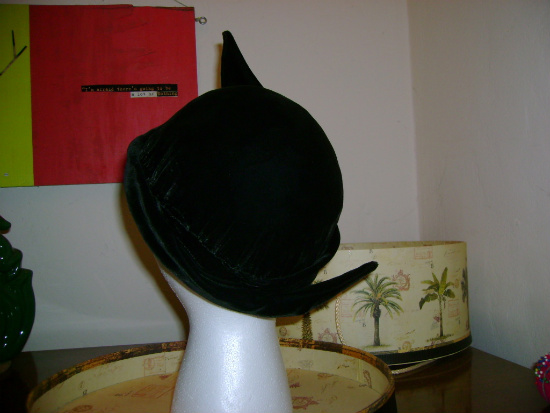 Here is is turned a bit….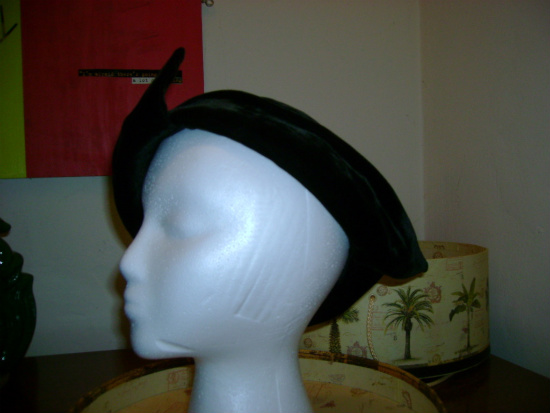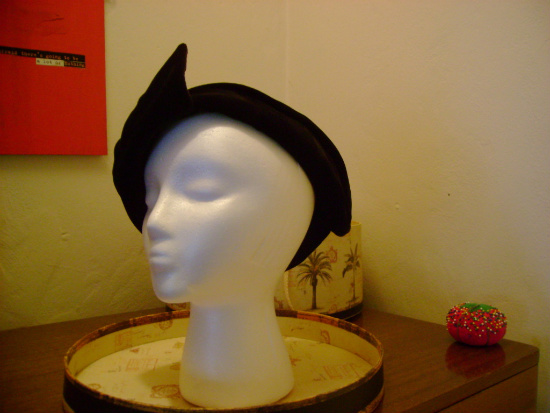 And turned again…….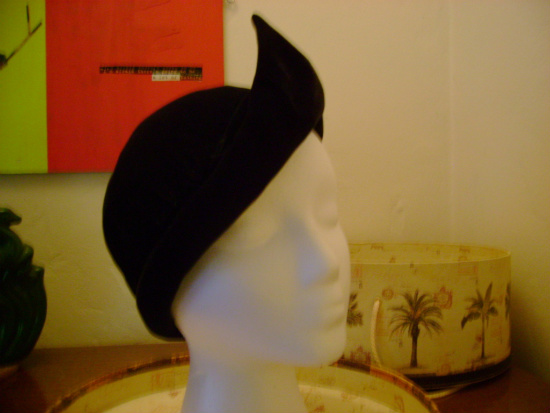 This next hat is ONE PIECE (!) of molded felt with a rhinestone broach embellishment. I'm convinced this hat had to have something to do with the aviation world (an uniform for an airline?). It's fabulous and the "wings" (pattern of feathers) are simply stamped into the felt…LOVE this one too! It was made in Chicago!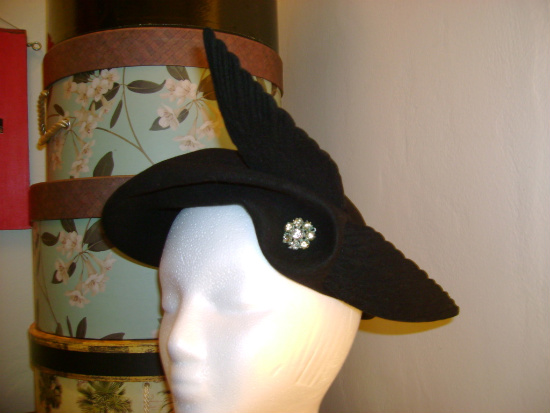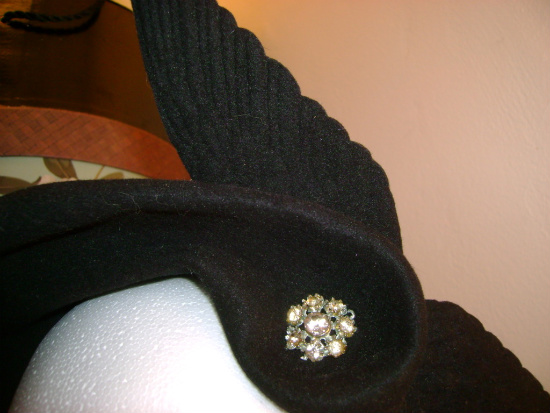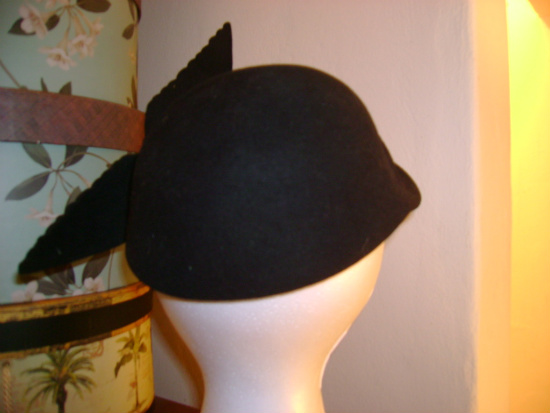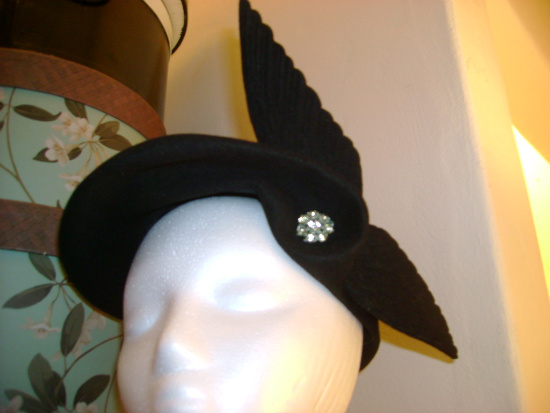 Stay tuned for more!