OK, so here's a little collage type thing I did about 13/14(?) years ago or so…..I often start out with a general idea of what I want to paint/build etc, and kinda go from there, but sometimes with collage, I don't know what I'm doing till I do it. This is an example of the latter. I really like just having a stack of old magazines and whatever else to cut up as I go along…..This is crappy acrylic paint on a piece of scrap plywood (I usually prefer painting on whatever I can find…somehow feels better to me and canvases are always too pricey) with text from old National Geographic Magazines (discards from the library) and old photos cut up at random to provide a challenge :). It's hung with a scrap piece of plastic coated wire and closed screw hooks. It's about 27 inches long and about 12 inches high.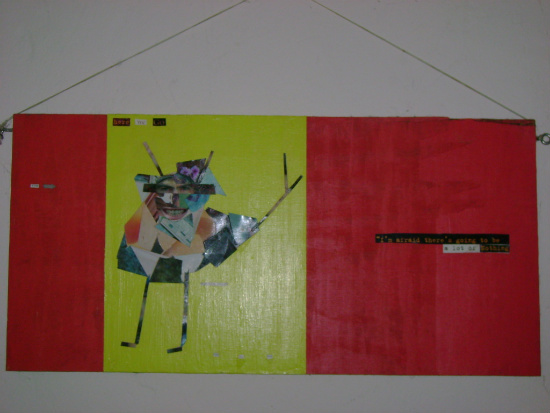 Next to the arrow it says "x-ray".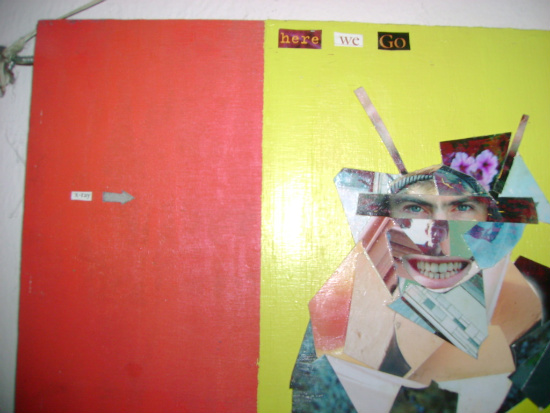 Right beneath the tush of this thing it says " He perfect base, he says". At it's feet, there are 3 tiny pieces of text each saying "hop" to show that he entered the x-ray chamber from that direction.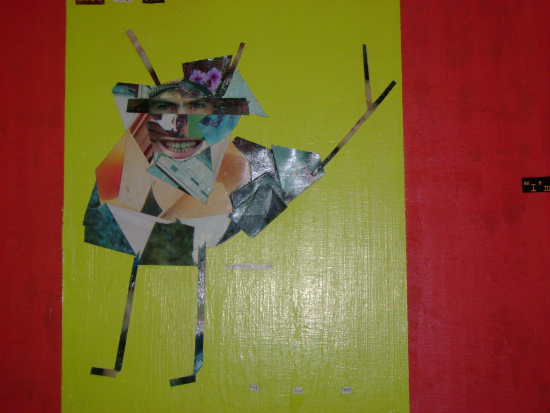 The other side of the x-ray chamber with some text.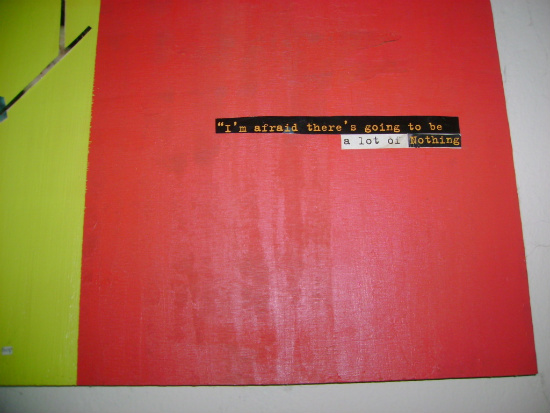 Sorry the pics suck so much! It was hard to photograph this thing! There you have it; My crappy ignorant art! :)