I went to Missouri to visit my daughter and her family last weekend, and had the opportunity to watch my granddaughter play basketball (she made 3 baskets, and I suddenly became re-devoted to being a grandpa because I got to enjoy an activity without the angst of being the parent!)
The games were played in a rural school building about 40 miles from where my daughter lives.  It had in it's halls class pictures from years past.  I am crazy about the "look" they all had.
Even with the reflection on this far shot, you can see that ALL the ladies in '63 (except the sponsor top right) are wearing those black whatchmacallits instead of their own clothes for their senior shot.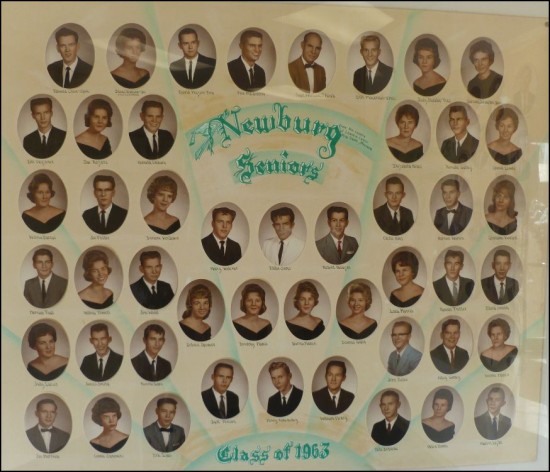 I had to zoom in on a couple of these students that I think are remarkable in their style for that era.
Harry, Eddie, and Robert.  I think we can all speculate which one did jail time.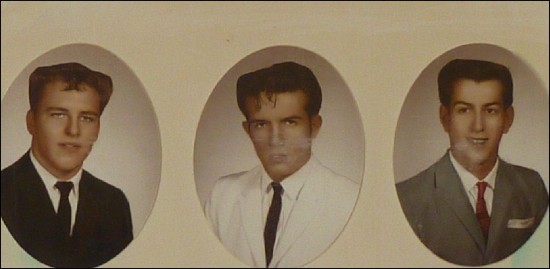 Delores, Dorothy, Norma, and Deanna.  Did they all wear the same black thingy and just take it off and hand it to the next kid for their sitting?

And the folks in '72  had their own look too.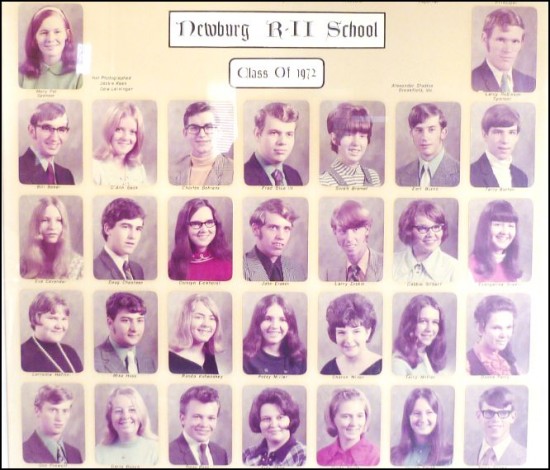 Not a great photo, so we should spotlight some of the grads that depict the era best.
John and Larry have the same last name.  I don't know, brothers, cousins?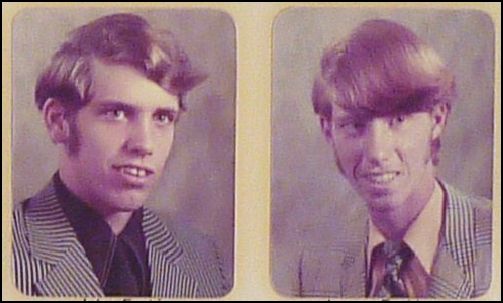 The early 70's were all about self expression through polyester and hair.
Sarah and Earl seem to have dueling sideburns here.  Anybody remember white ties?  I'm betting clip-on, just sayin'.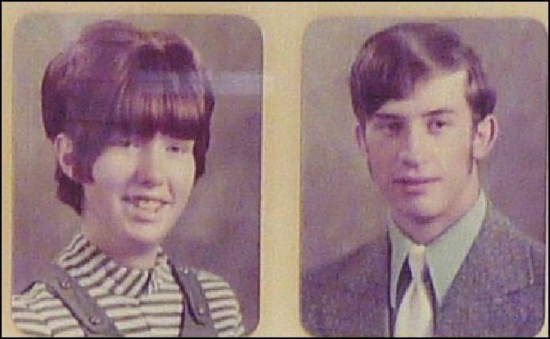 And from a 50's graduating class, Shirley has a familiar last name.  I didn't notice this until this morning when I was trying to find the shots that weren't the most fuzzy or without reflections.  Not the best quality, and I wouldn't have included it if it weren't for the coincidence!