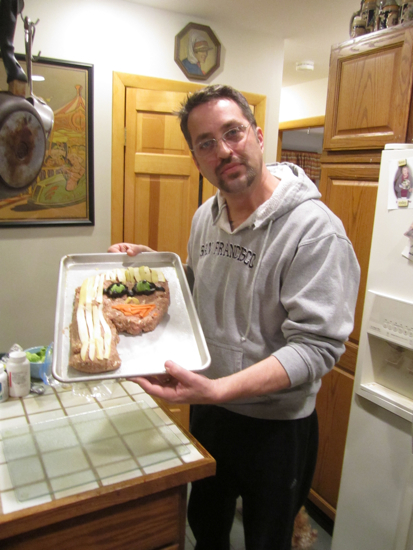 I'm getting hungry.  FYI, brussell sprouts scare me so I avoided Allee's eyes.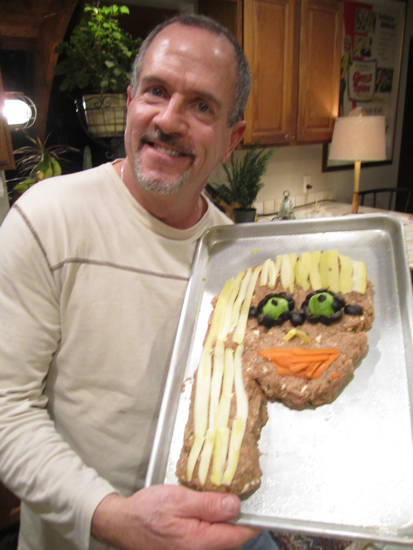 Ernie had so much fun and was very quick to want to be a part of the meatloaf process.  Actually he cooks ALL THE TIME and the only time I will cook is if I bake chocolate chip cookies or pasta.  I got motivated here.  Please note the chopped olives used for Allee's glasses and pupils.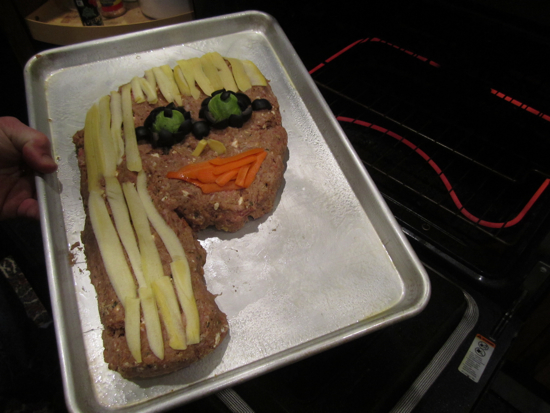 Sticking Allee into the oven.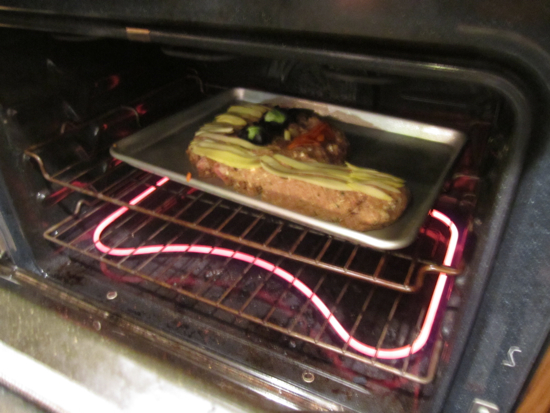 Getting ready to close the oven door.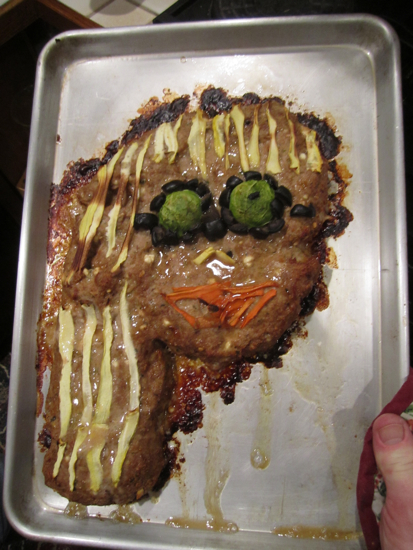 The finished product.