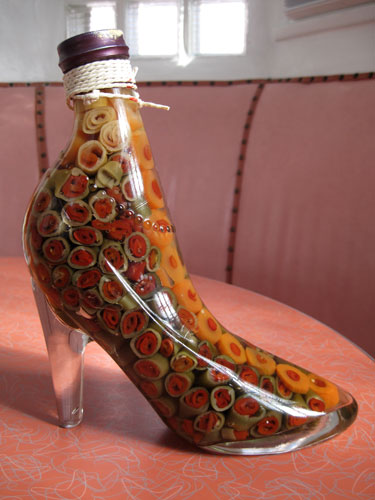 I'm always amazed how all these pickled vegetables end up perfectly arranged in a bottle let alone in a glass high heel shoe. I never understood how ships were stuffed into bottles so I certainly don't get how perfectly dissected relish foodstuffs end up stacked as precisely as Busby Berkeley dancers in glass enclosures. This high heel needs to be a segment on the Science Channel's "How It's Made".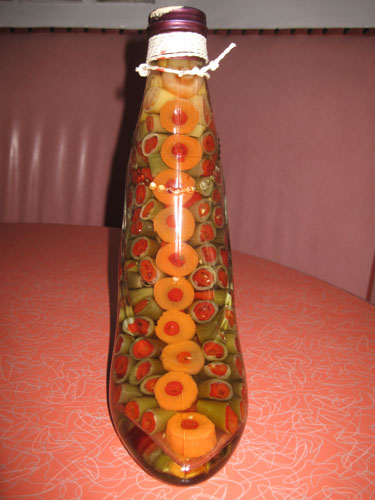 Weighing in at 4 lbs. this is no delicate little ladies foot!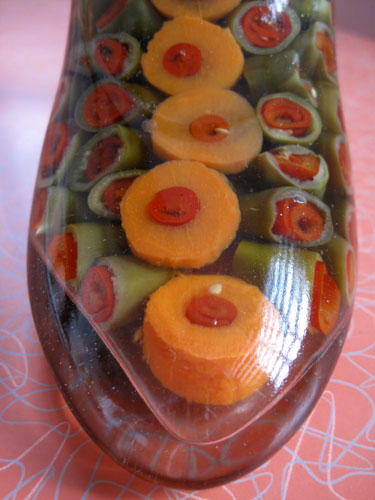 Although the detail of the pearl ankle bracelet is quite the feminine touch: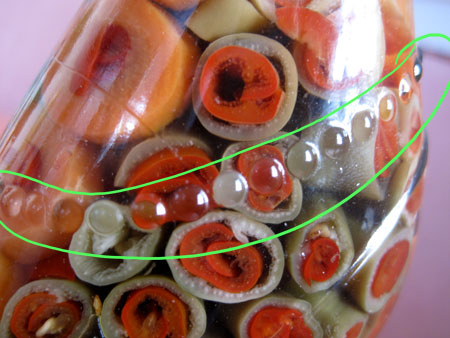 In fact, all the details on this fashionable hors d'oeuvre stuffed foot are pretty fantastic. I love that they even allowed extra glass for the sole: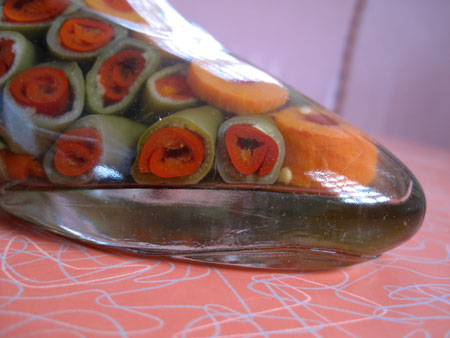 But why wasn't this a pearl onion and caper stuffed heel?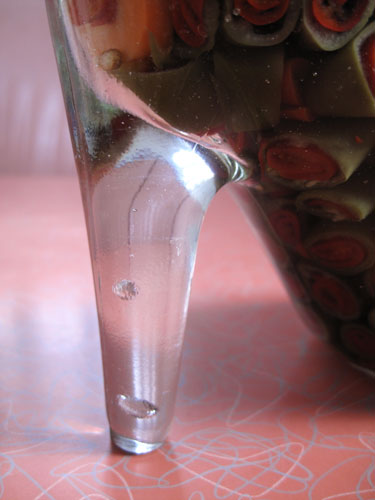 Although that would've taken away from the perfect arch of the vegetables: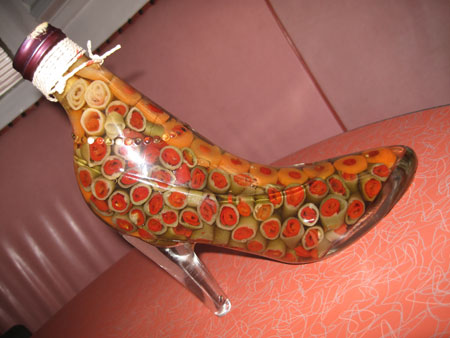 And how long did it take to hand stuff all those pimentos?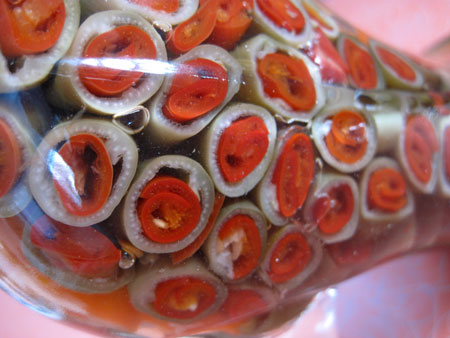 My whole life I've pretty much gone through phases of only wearing a certain type of shoe for a period of years and then flip to something completely different. From tiny tot through my teenage years my fascination was with penny loafers, white bucks and patent leather T-straps.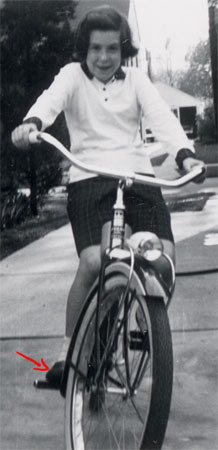 I know it's hard to see that that's a penny loafer but trust me, it was.  With a dime inserted into the penny slot, never a penny. Every now and then, saddle shoes would creep in.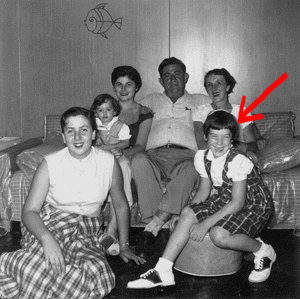 But the big saddle shoe phase didn't really hit me until I started writing songs in the 70s.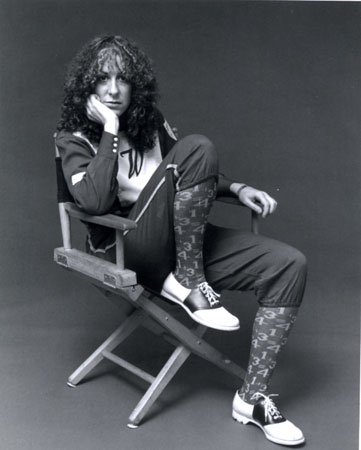 I believe "September" was written in those very shoes. They were red and white. I had every possible combo of saddle shoe – red and white, brown and white, blue and white, black and white, white on white, brown on beige, many in suede as well as leather, and all as vintage as possible. I still have big plastic boxes filled with at least 40 pairs of them that I wore exclusively from 1974 through '79.
The only time I ever really wore high-heels was when I went to school dances. My feet were always as uncomfortable as I was, toting around the gallons of hair piled on my head.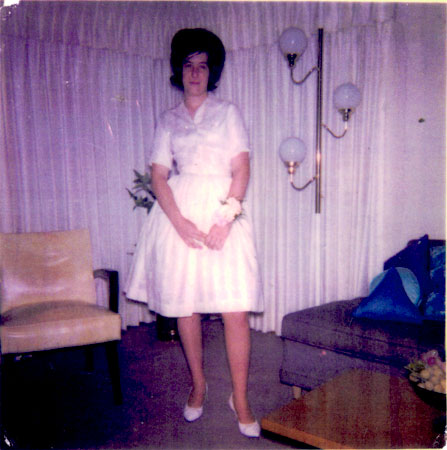 For the last decade or so I've been obsessed with Nike Zoom Flights like these: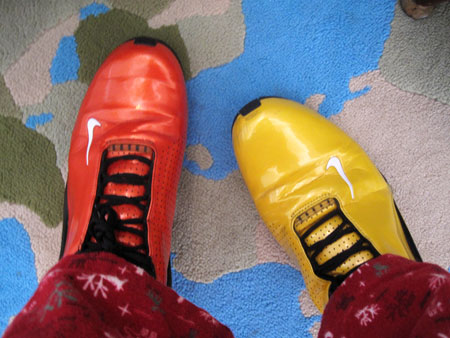 Only one of my shoe phases have ever included high heels, beautiful vintage 1950's ones, but if forced to wear them again, a pair of these hearts of palm, carrot and pimento ones would be what I would wish for.