It has always amazed me what you can find new and in the package.  I imagine these to be add on gifts for birthdays or Christmas stocking stuffers that were never a hit with the receiver so stuffed back into a cabinet or closet only to be found at that dreaded "estate sale".  If it is new in box, on package or just kept in the original box, I am all over it!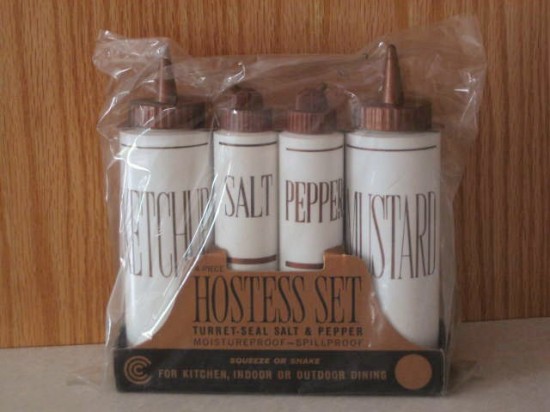 I found these thrown about on the top of a counter.  These seem to have been a giveaway from an appliance purchase but really can't be sure.  For  some reason I picture these in an Airstream camper!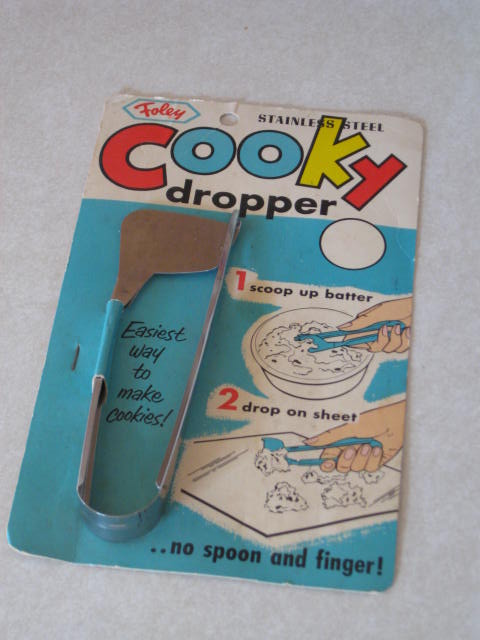 Kitchen gadgets always amuse me especially when they are still attached to cards. This was hidden in the utensil bin at a thrift store.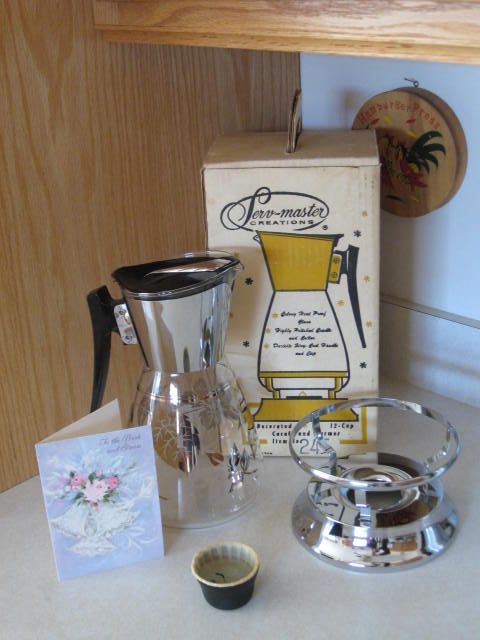 This 1960's  Serv-master was found by my sister-in-law sitting on a thrift store shelf.  This pattern is called Colony with a beautiful leaf pattern. Although not new, still was kept in the original box and seems to only have been used once or twice.   The wedding card from  June 1st, 1968 was still tucked inside the box when found.