This clone doll is so amazing, she gets her own post.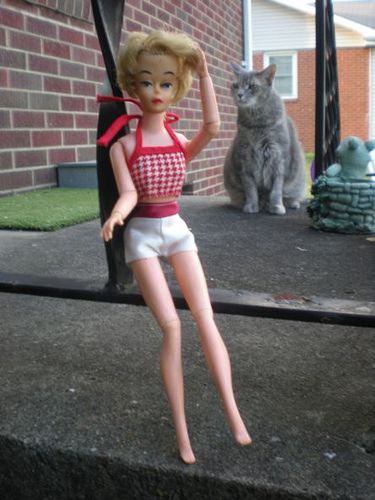 This doll is Debbie Drake, based on a REAL person!  Debbie Drake was the first TV exercise instructor.  If that's not Kitschy, I don't know what is. This doll is really cheap but has a ton of points of articulation, so you can pose her in lots of different ways.   I don't know what company made this doll. Excuse Miss Mokey back there, she spent 12 years of her life being afraid to go outside, then at age 13 decided she loves to be outside, and thus hops out the door onto the porch any chance that she gets…. also it's snowing right now!  These are old pics.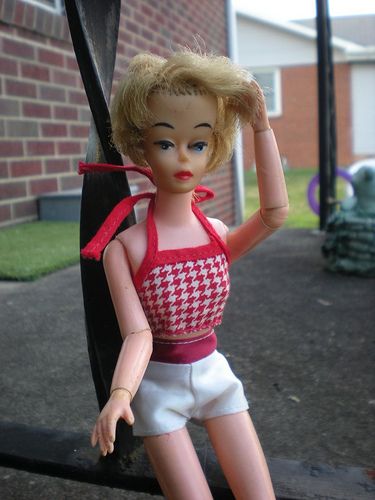 I REALLY love her.
Here's Debbie doing her thing, courtesy of YouTube.  The doll really doesn't do Debbie justice.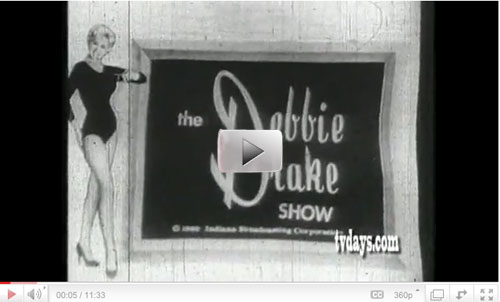 Oh, and you're going to LOVE Debbie's TV living room.  Watch it!!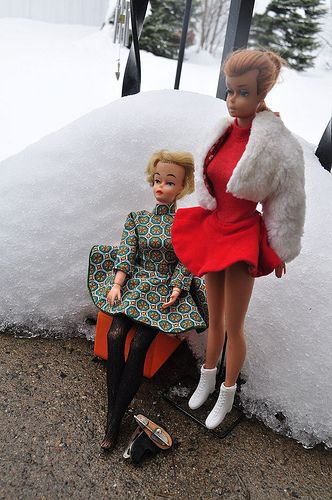 Debbie being an ice skater with a for-real Swirl Ponytail Barbie.