My Dad's Packard.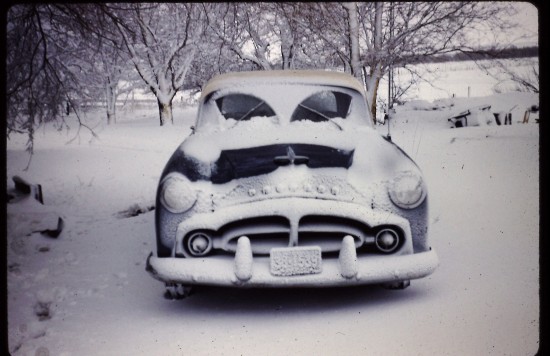 A little eerie how much it looks like k2dtw's post!
https://www.awmok.com/2011/01/26/greetings-from-detroit/
My parents  lived on a farm in Nebraska then.  Dad took a picture of our dog, Barney, chasing a farm cat after the same snow storm.  I didn't come along until the following April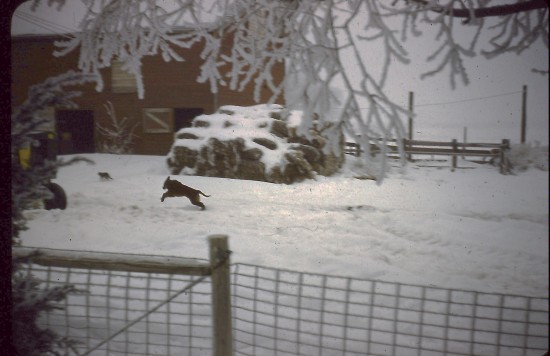 But before they knew it, I was racing around the barnyard.