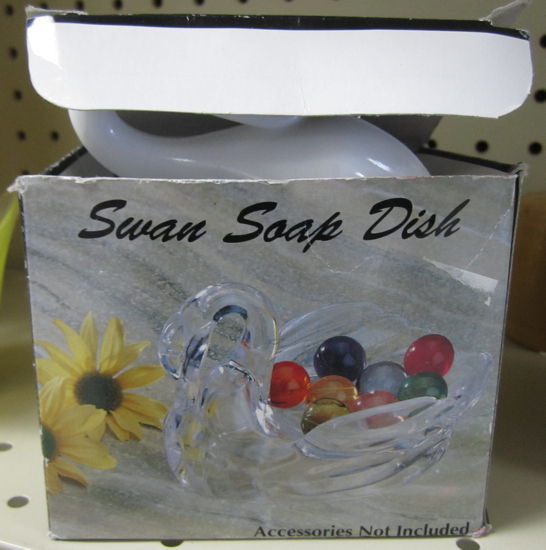 I saw this plastic swan at the Salvation Army. What kills me is that the one in the box is solid white and not clear like depicted on the box. I also love the "accessories not included" warning. Since when was soap an accessory?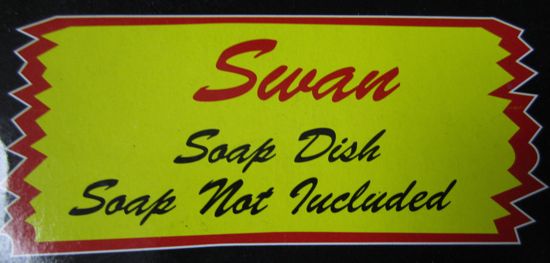 Accessories AND soap not included.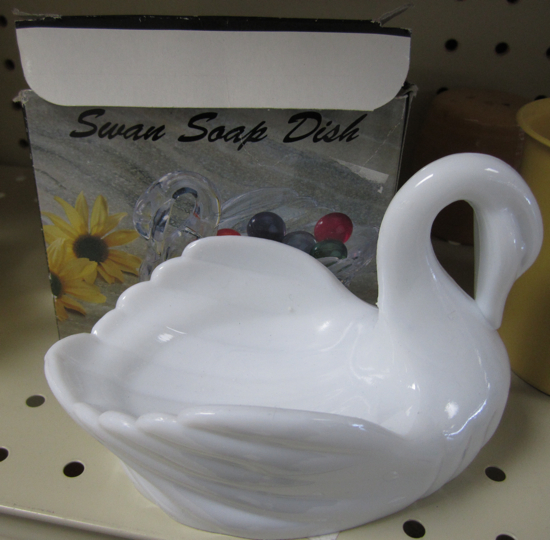 Plastic swan in white. Eeeks.