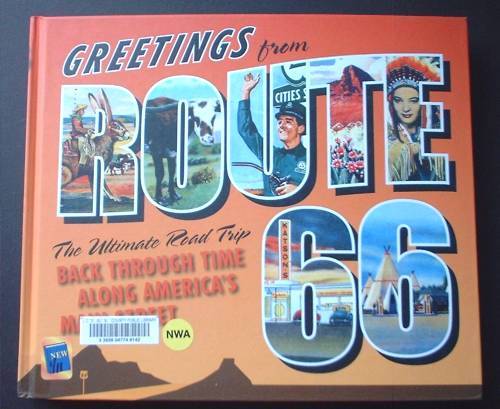 A collection of 1946 foldout souvenir postcards from a cross country motor trip was a prize find a few years ago for just pennies per card. Since then, my eyes go to the old linen souvenir postcards.
So, on a recent visit to the local library some of  these postcards were actually listed in this graphic book filled with famous ROUTE 66 menus, postcard, road signs and more on a road trip from Chicago to California.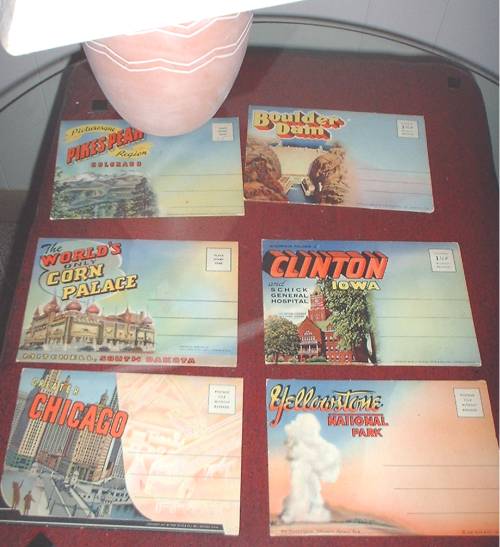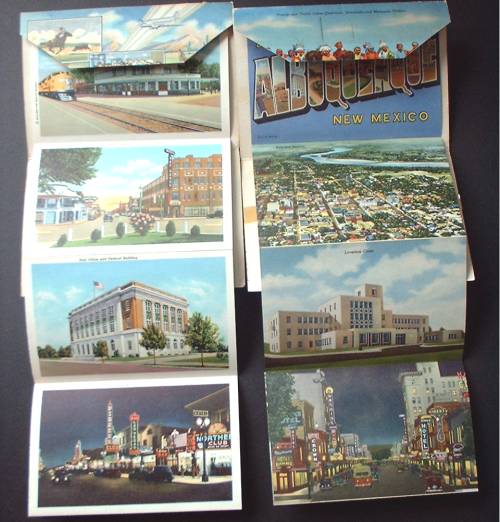 The above photos on the left are early Las Vegas. The bus station, Fremont Street day and evening. The right show Albuquerque business sections. It sure didn't look like that when we visited in 1997.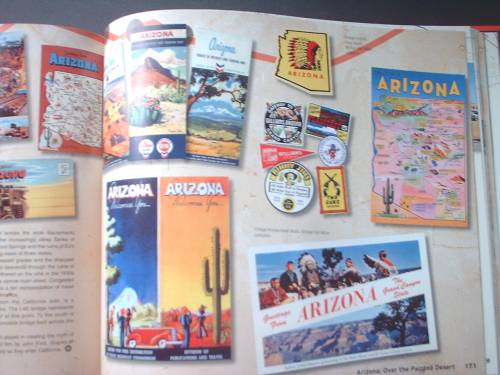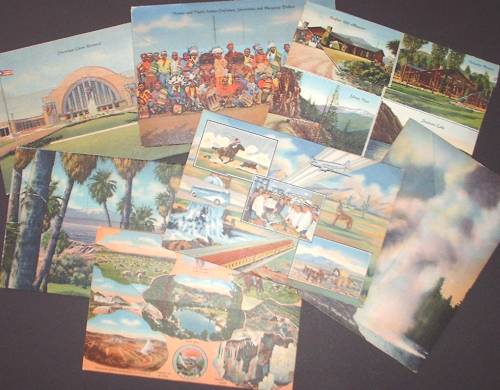 The tinted photos and illustrations are priceless.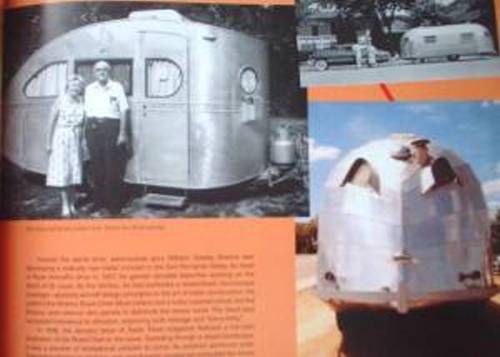 Now this couple was the true adventurer. The no creature comforts here.  No AAA, no cell phones, no AC, no super highways, no predictable menus at the end of a long day's drive. Nice…and not no nice.