Nessa here, just back from Ohayocon 2011 in lovely Columbus, Ohio!  I'm not on staff at Ohayocon but I love to go there because it's a very relaxed and fun con.  Unfortunately, I caught Con Plague, but I'm on the mend now.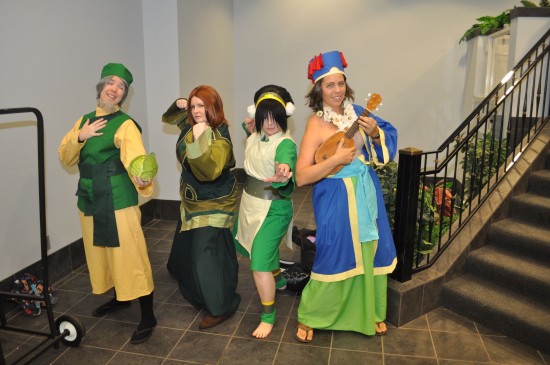 The costumers were out in full force as usual!  These folks are from Avatar.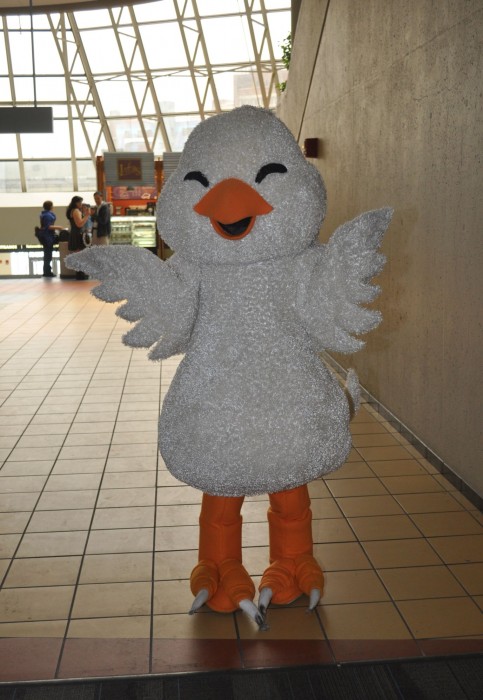 Here's a Chocobo.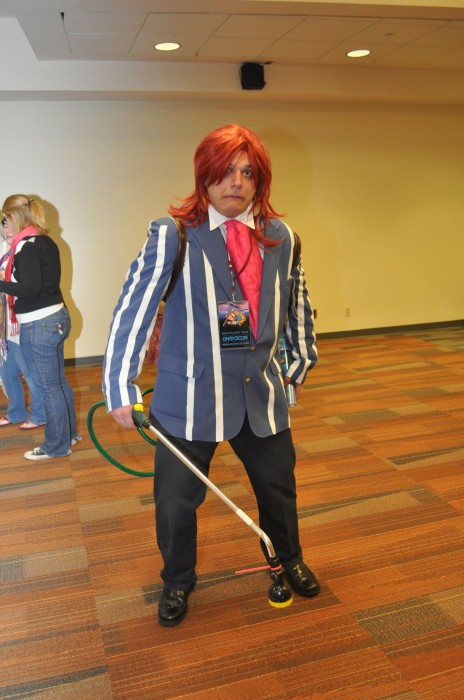 Ponyo's dad from Miyazaki's Ponyo, a fantastic movie, by the way.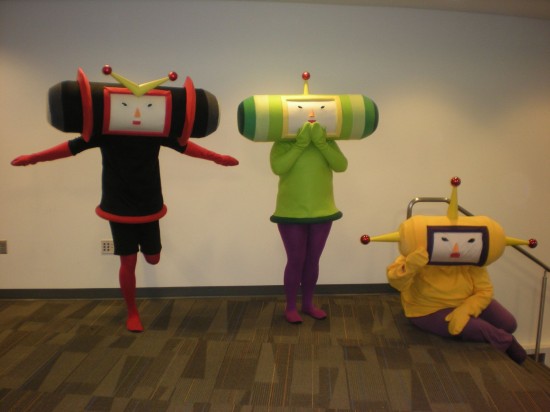 Katamari Damacy cosplayers.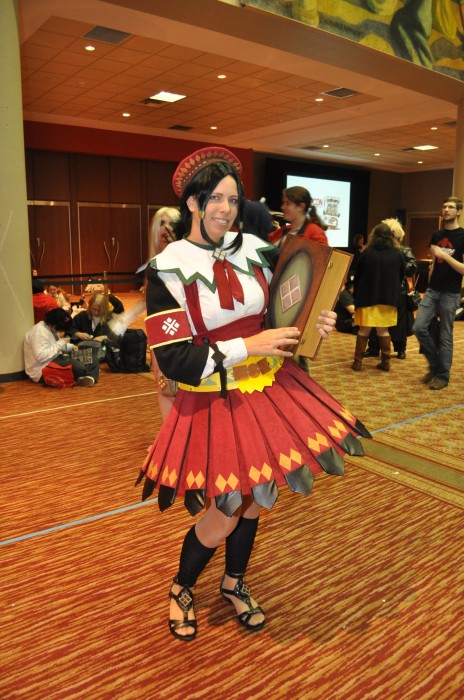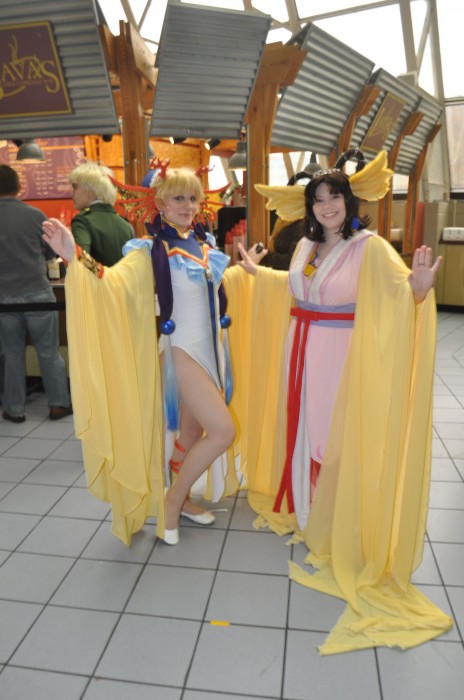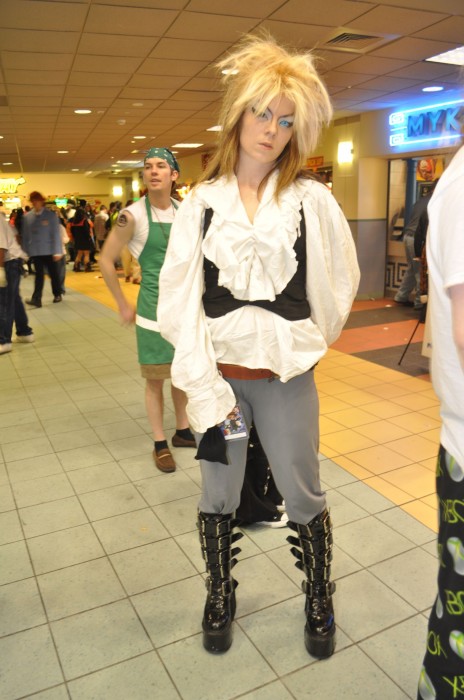 David Bowie cosplayer!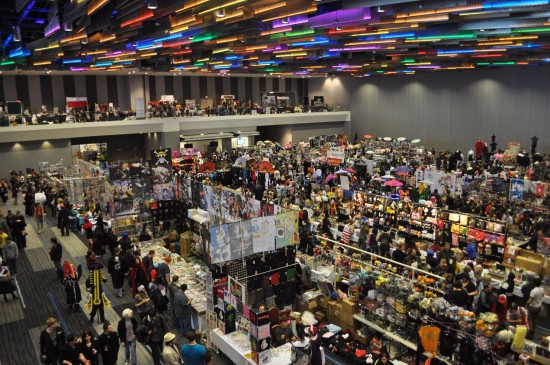 This is the Dealer's Room (bottom floor) and Artist's Alley area (top floor)…. bigger than ever this year!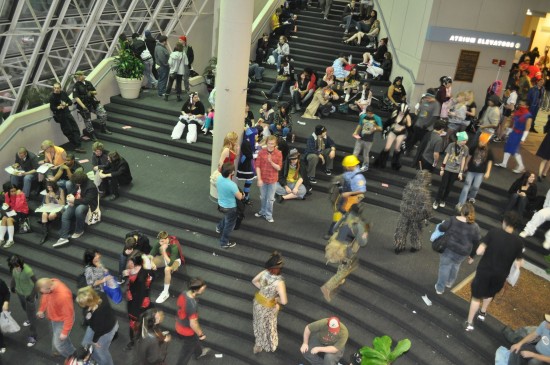 It was crowded this year, and ran at the same time as:
1) A cheerleading competition
2.) An Ohio elected officials meeting
3.) Some accounting convention
So it was interesting seeing elected officials, accountants, and little cheerleader girls intermingling  in the convention center with all the anime nerds!  Pretty amusing, too!
For more Ohayocon 2011, go here: http://www.flickr.com/photos/nessachan/sets/72157625926625936/