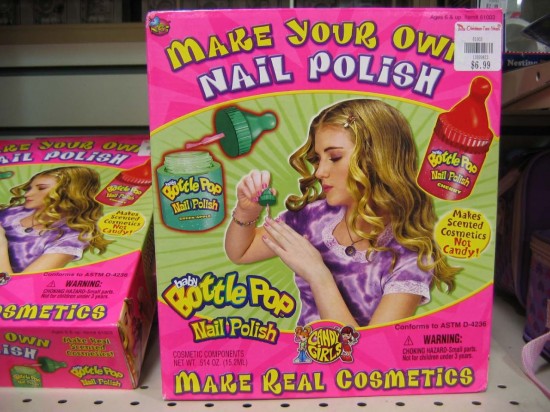 This seems like a REALLY bad idea.
First of all, it wants children to make nail polish. That alone would be enough for me to never to buy it. But then…they call it BOTTLE POP and it's created by "Candy Girls". What child wouldn't be tempted to drink it? Note the warning: "Makes Scented Cosmetics Not Candy!" Um.
And what's up with the little 8 year old hussy?
Ages 6 & up…FAIL.
Found at The Christmas Tree Shop in Hyannis, Massachusetts.