David B. No last name, just to protect his privacy. He could be reading this. I have never met David  but I'm glad I gathered a bit of his history before beinglosted forever.
Love the fact that teachers in the 40's & 50's actually took the time to comment on the student's needs, getting the parents involved.  Love the illustration too!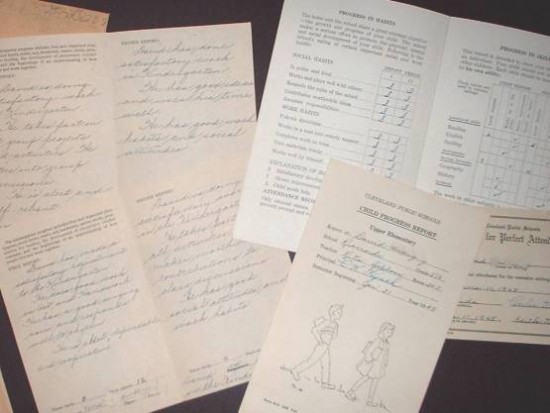 The following remarks are THE BEST.  Teacher to Mom about David…
Heck, David was an extrovert. Years later he may have been voted "most popular"….
… and his caring Mom replied…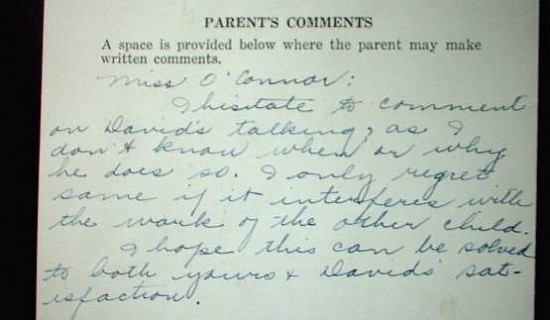 The following are David's report cards from 5th grade, then onto Junior High, High School, then 2 semesters at Ohio State.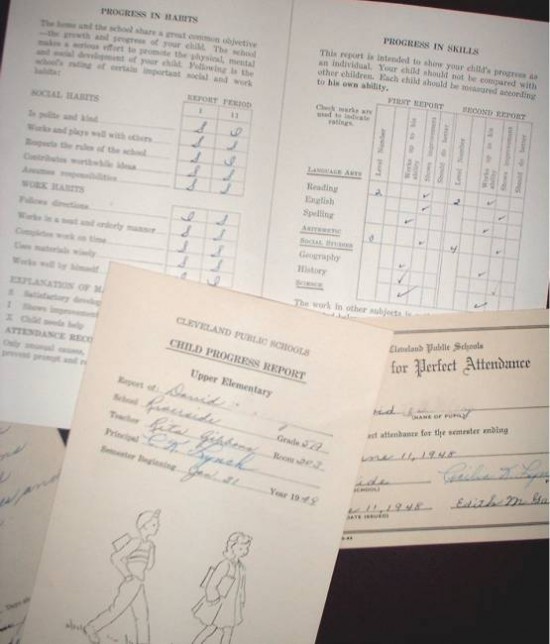 There you have it. Many years of David's report cards.  Now how many of us still have our report cards? What must we have been like squirming in our seats in 4th grade?  What would teacher say about us?