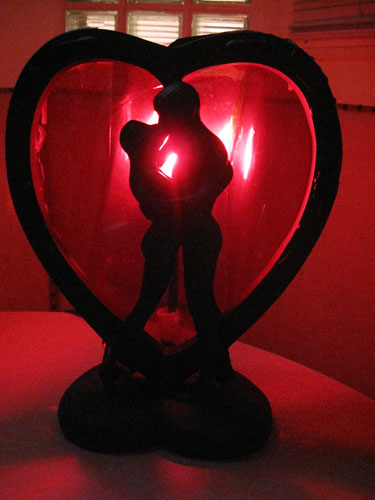 This 1980's plaster salute to love was a hot ticket item in Mexican swap meets in Southern California throughout the 80's and 90's. Although back then they were too cheesy for my just-out-of-the-gate budding love of kitsch which, although quite robust, still hadn't crossed the line to full blown Camembert such as the love interpreted here. Thank God, I had the presence of mind to buy these Siamese lovers as lamps, plain sculptures, towels and any other material their love could be possibly be moulded or stamped upon.
The lamp lovers are very fit.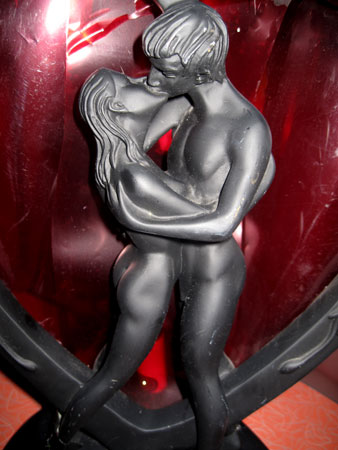 They look much more romantic backlit.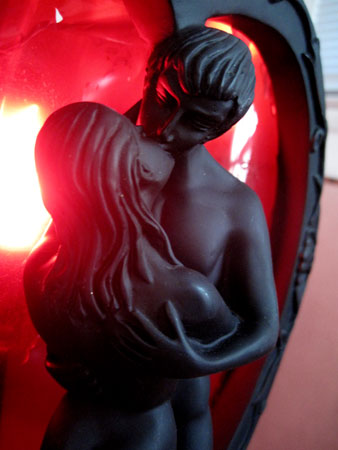 Her hair sweeps back and his sweeps forward, representing the push/pull magnetism of the universe.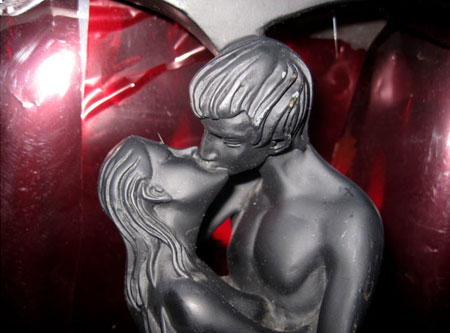 With the lights on, the lovers look a little dusty in the chest area. This is why I hate this kind of matte finish on ceramics; all the imperfections show.  Like in real life, leaving the lights on despite the fact you spent all day at a flea market and haven't had a chance to shower yet.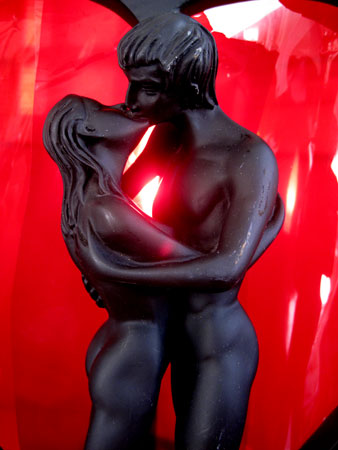 Most of all, I love that my cat Niblet loves spending time with the lamp lovers.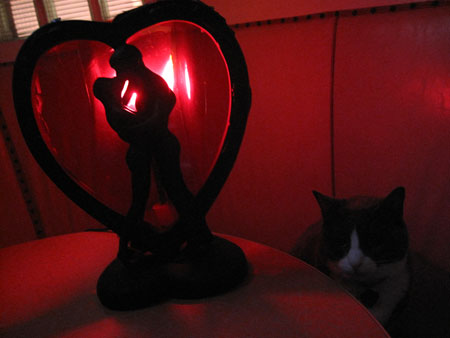 May anyone reading this be glowing all day today.  And remember, the real glow comes from within, so mate or no mate, I hope you wish yourself a very very VERY happy Valentines Day today!