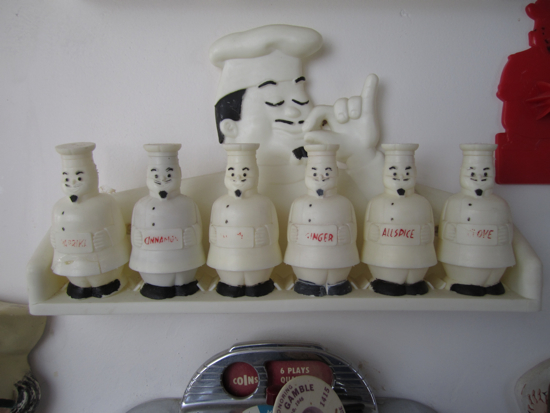 I have always been nuts over these plastic kitchen accessories, especially the ones in red. So it was funny to walk into "Willis Wonderland" and into the kitchen only to have my breath almost knocked out of me. I could sleep in the kitchen it's that fabulous!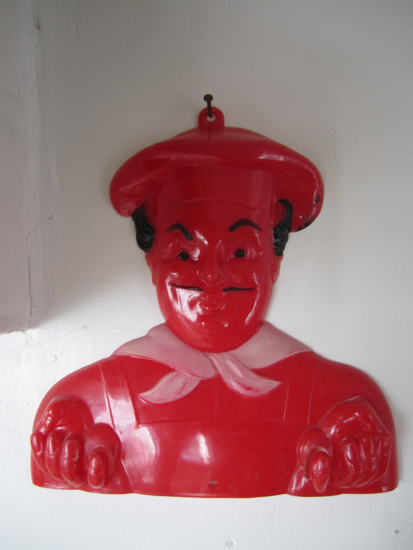 I forget what this chef is supposed to be? I think he might be a towel holder, note his curled fingers……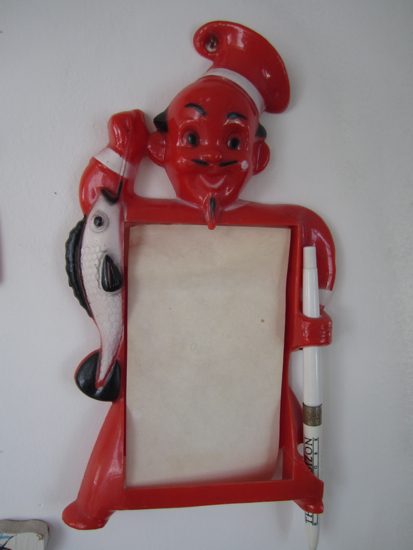 This is one of my favorite pieces of kitsch from the kitchen. Most of my relatives had little plastic, kitschy note pads hanging all over their kitchens but I don't ever remember anyone owning the chef.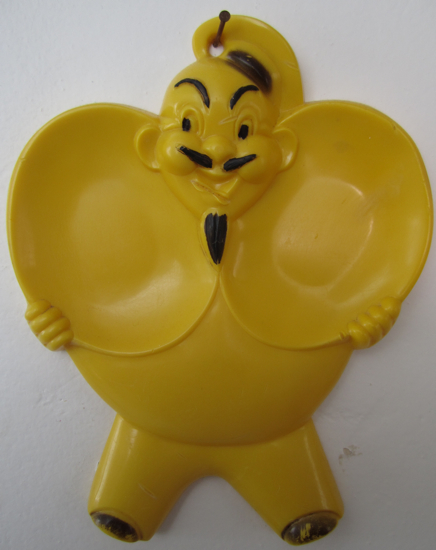 The spoon rest just kills me!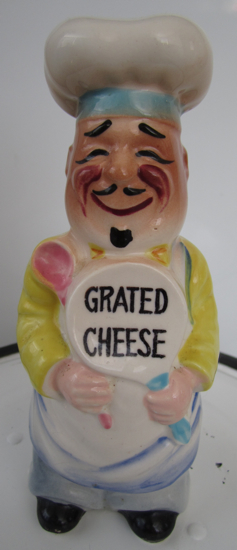 This sits on the counter at "Willis Wonderland" and brings a smile to my face every time I see it. I love cheese.