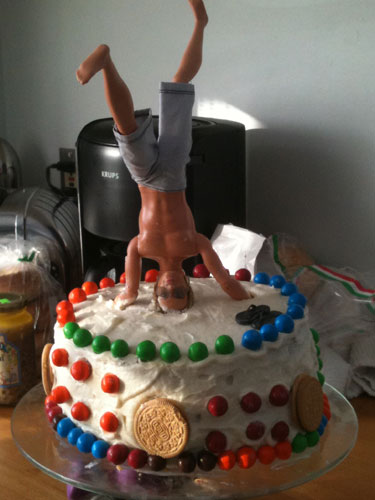 After watching  Allee and Charles' video last week-baking a Cherpumple Cake, created by Charles, assisted by Allee, I made this.  To get Allee, who's my aunt, to actually make food is an accomplishment on it"s own!!  So I was inspired to make my own version of the "Cherpumple"!!
I am not a big fan of fruit unless it is in sauce form. i.e., strawberry sauce, raspberry sauce. Apples have to be in a pie loaded with filling and blueberries only in pancakes or muffins. So I decided on white cake, oreo cakesters, brownies with white chocolate frosting! I made the frosting from scratch because my Aunt and Charles freaked me with their FOUR YEAR OLD FROSTING!! They actually tasted the cake with the frosting!!YUCK!!
First I mixed the Duncan Hines White Cake Mix with Jello pudding oreo mix placed in cake pan and added the oreo cakester's in a flower shape in the cake batter. After that I made the brownies and I always put the first initial of the person's first name I am baking for in the batter. Note "P" for Paul .
Then I made the white chocolate frosting, which I have to say was so damn good!! The best frosting I ever made!! Then we decorated the cake with Orero's and Pretzel M&M's. The M&M's really compliment the frosting.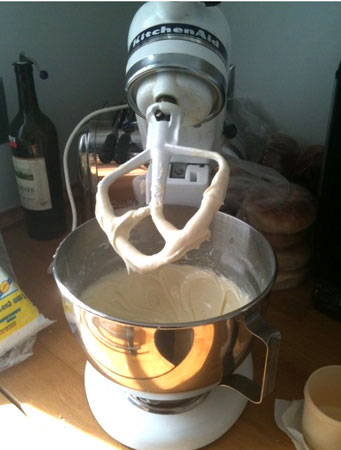 I did have a bit of trouble!! My cake was too moist and it cracked in two places so I decided to fill in the cake with frosting which is like glue so it all worked out.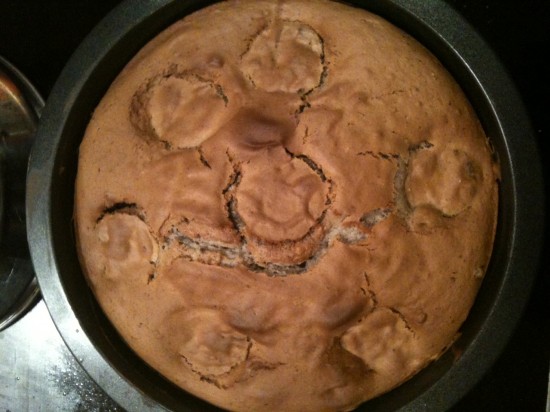 Oh, I forgot why to tell there is a man in a head stand on top of the cake. My husband Paul is going to be a Yoga teacher so I decided to use Yoga as my theme for the cake. I found Ken "Fashionista" I was so excited his shorts are almost identical to what Paul wears to Yoga!!
Thanks Aunt Allee and Charles for inspiring my bday cake!! You guys ROCK!!