My dad found me this thing in a box of hotel-related junk he bought (think matchbooks, postcards, and soap).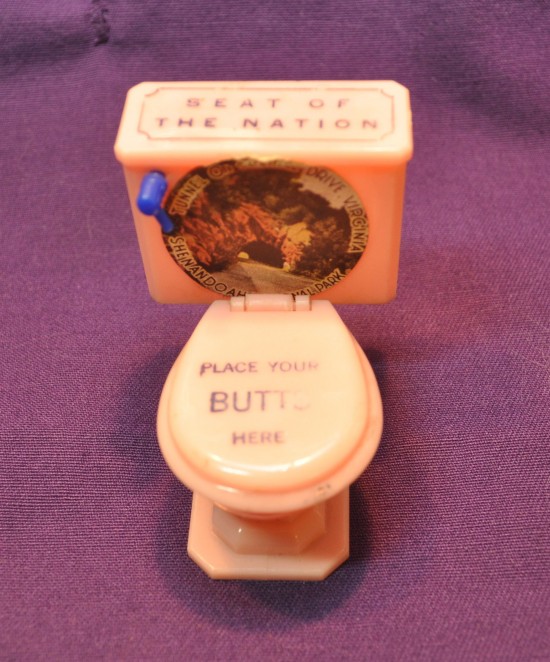 Seat of the Nation.  Place your BUTTS here.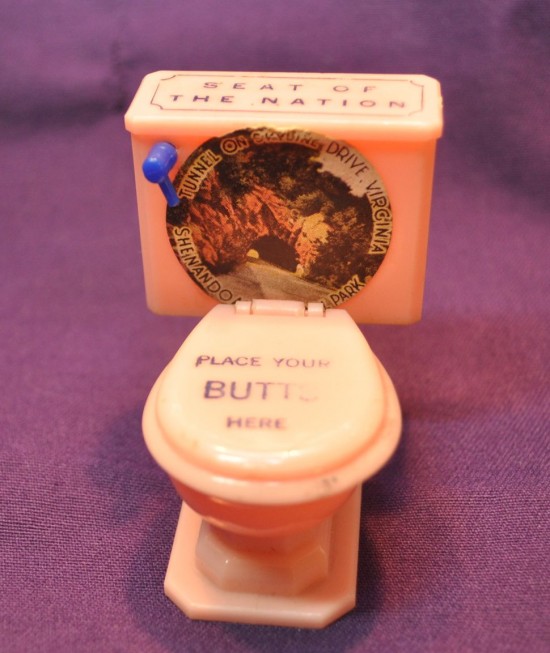 Tunnel on Skyline Drive, Virginia.  Shenandoah National Park.  The flusher-thing sticks out so far that the toilet seat won't open completely and won't stay open well at all.
And wouldn't cigarettes melt plastic?  I don't smoke, but I think it's barely big enough for even one cigarette's ashes.  It's very tiny.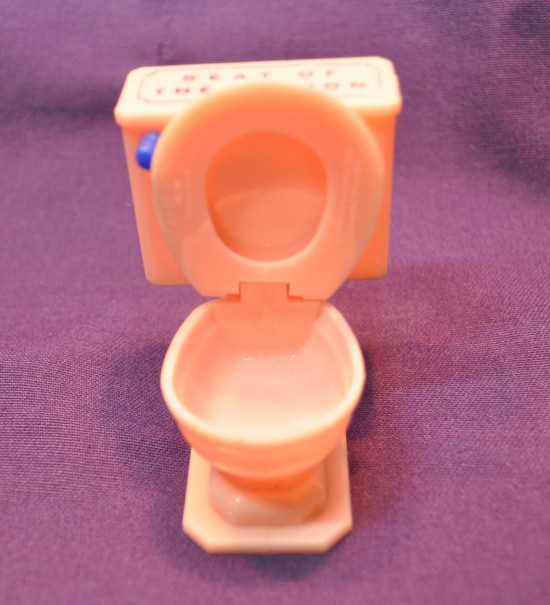 You can't really see the writing but it's made by dollhouse-furniture company RENWAL.  I kind of doubt that these were made specifically as ashtrays by Renwal, but I could be wrong.  Do you think the park just had their logo/sticker stamped on a bunch of dollhouse toilets?  It is exactly the same as non-printed Renwal toilets I have seen.  Actually, I'm surprised that this is in such good shape, since dollhouse toilets are often missing their flusher, seat, lid, etc.  The box it was in was junky and musty, so I'm glad it survived.